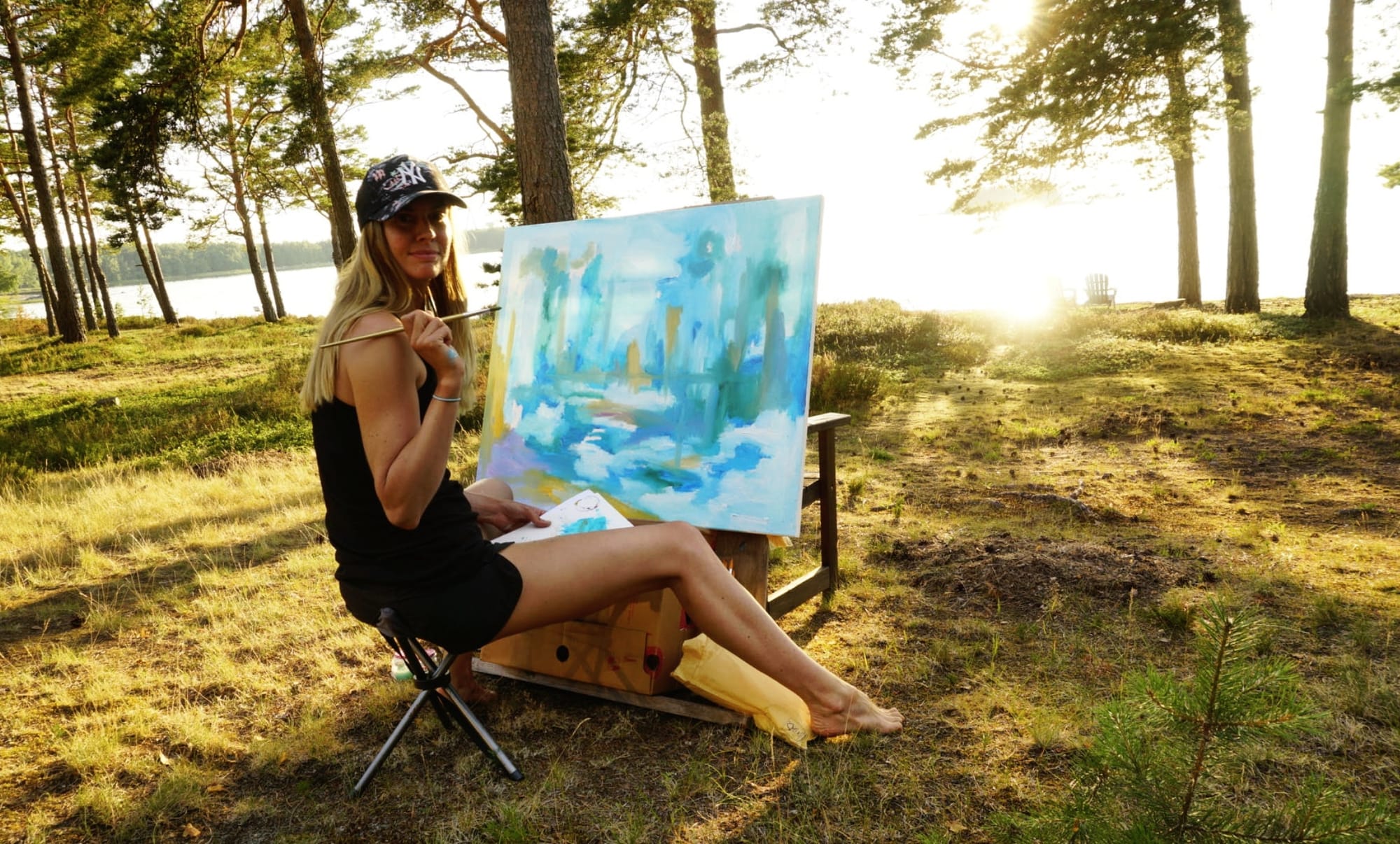 Hello. I am Maria, a graphic designer, handcraft artisan and visual artist from Finland. I love to create!
I use Adobe Photoshop, Adobe Illustrator, Adobe Indesign, Procreate and Affinity designer in my work.
I also paint using both acrylic and oil paint. I like to paint faces, animals, flowers and use my imagination in the creating process.
I love to experiment and try new teqnicues and I also mix my paintings with my digital work and pattern making.
I've produced logos, posters, banners, buisnesscards, brochures, style guides, e-letters, cards, album covers, e-books, gifs, and web layouts
for clients in several different industries as freelancer and also have worked as a part of the teqnical production.
On my web page I only present work that is produced by me only.
I am intrested in new job opportunities / creative projects.
Lately I've been obsessed with drawing and making prints and patterns.
Please contact mariahasto@gmail.com

ART & DESIGN STUDIES
1986-1996 Espoon kuvataidekoulu
Art school
2001 Yrksinstitutet sydväst
Arts & Crafts artisan, main subject; fabric printing
2003 Practicum
Visual merchendiser
2007 Taidekoulu maa
Painting
2008 SVEPS- Mediaschool
Graphic design
20013-2014 Faktia
Web designer / Graphic designer