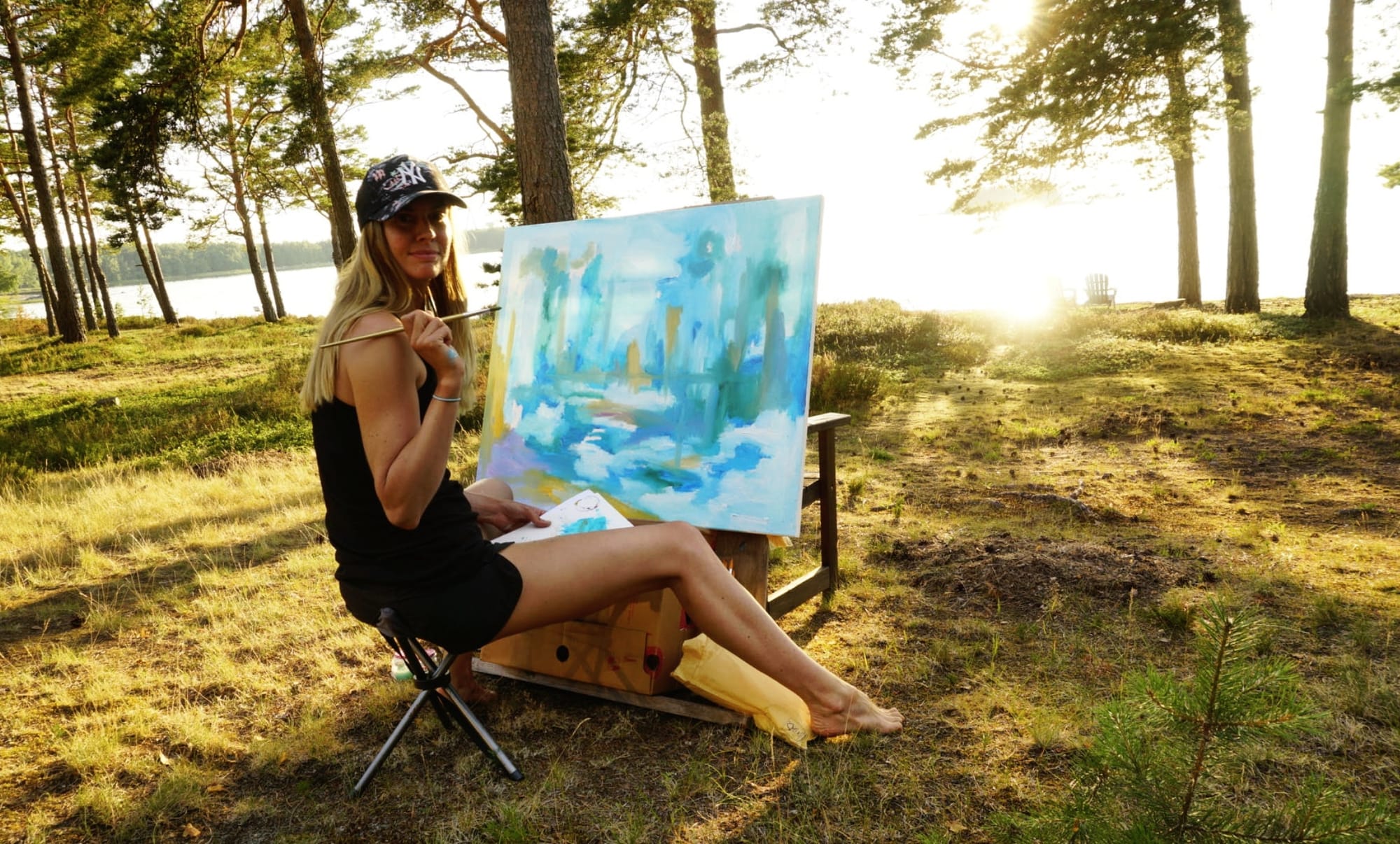 Hello.
I am Maria, a graphic designer, artisan and visual artist from Finland. I love to create!
I work digitally with Adobe software and on the iPad with Procreate and Affinity designer,
and also paint traditionally with both oil and acrylics. It's fun to experiment with different techniques.
I've produced logos, posters, banners, buisnesscards, brochures, style guides, e-letters, social media ads, cards,
album covers, e-book covers, gifs, and web layouts, for clients in different industries.
On my web page I only present work that is made by me only.
I am intrested in new job opportunities / creative projects!
Please contact mariahasto@gmail.com

ART & DESIGN STUDIES
1986-1996 Espoon kuvataidekoulu
Art school studies
1999- 2001 Yrkessinstitutet sydväst
Arts & crafts artisan, main subject; fabric printing
2005- 2006 Practicum
Visual merchendiser
2007 Taidekoulu maa
Painting studies
2008- 2010 SVEPS- Mediaschool
Graphic design workshop
20013-2014 Faktia
Web designer / Graphic designer