An adventure of a little troll Rossy
The story is about a little troll Rossy who lives in a birch tree forest by a river. One day Rossy leaves for an adventure. During his journey there will be some events regarding mobile phones, friendship, yoga and diet
- Book has 40 pages of colourful illustrations
- Story has about 2000 words. Suitable for young kids, groups and also for early readers.
- Book promotes wellness; encourages to think optimistic, dance, try yoga and eat healthy food.
- At the end of the book are also some assignments.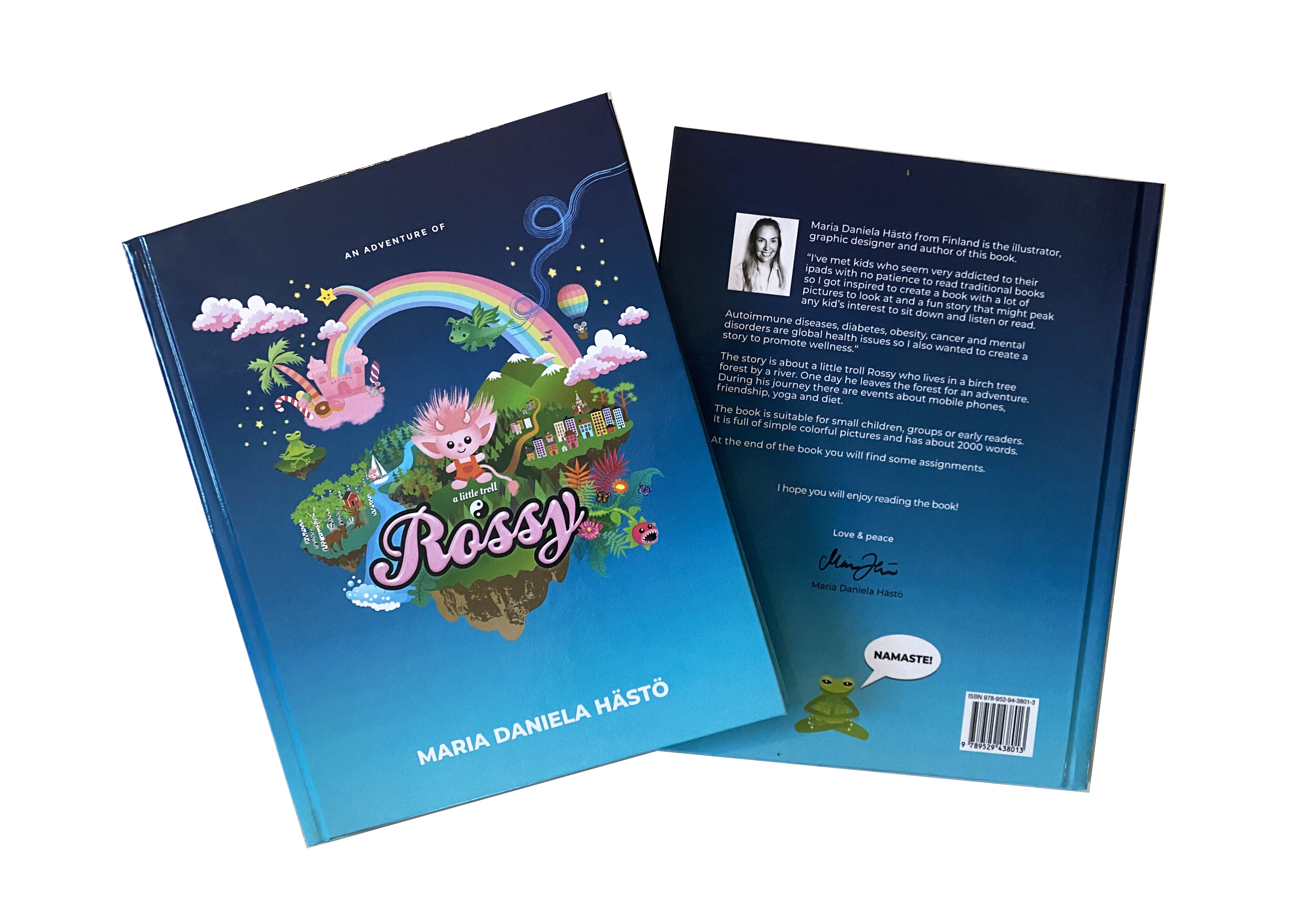 Book in English: An adventure of a little troll Rossy on Amazon.com ->
Book also in Swedish: Rossy: Ett litet trolls äventyr on Amazon.com ->
Book also in Finnish: Rossi: Pienen peikon seikkailut Amazon.com ->
Few pages of the book: