Date: 01/ 2014
Client: Dylan Surf Company
Software: Adobe Illustrator, Adobe Photoshop
Work: I was asked to make a logo, businescard, prints and banners and ads for a surf shop in Sri lanka. The company is a Billabong shop so I designed a logo that matches Billabong logo. I've also designed banners, poster, t--shirt prints, businescards and stickers.
Check out: www.dylanssurfcompany.com
Instagram: https://www.instagram.com/dylanssurfcompany/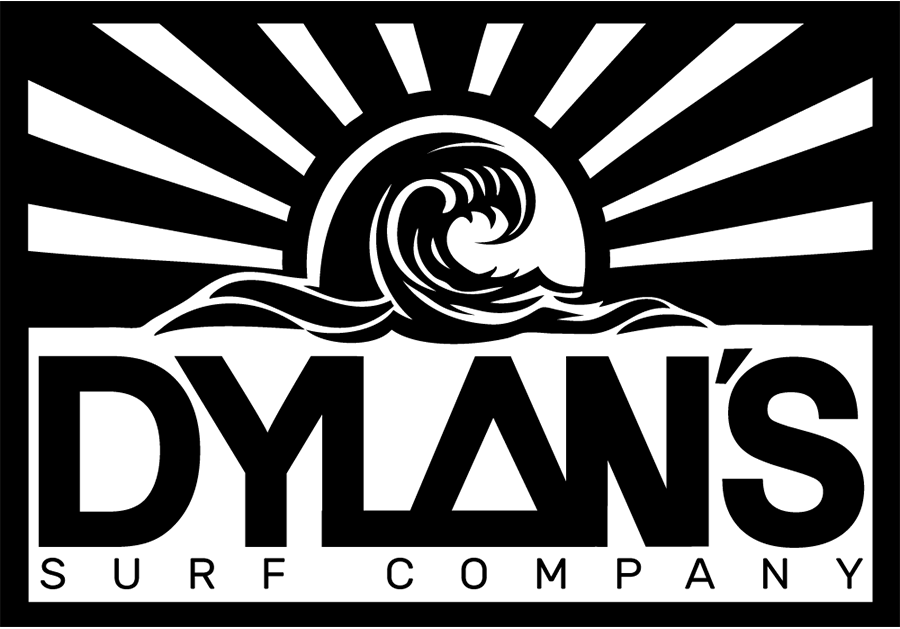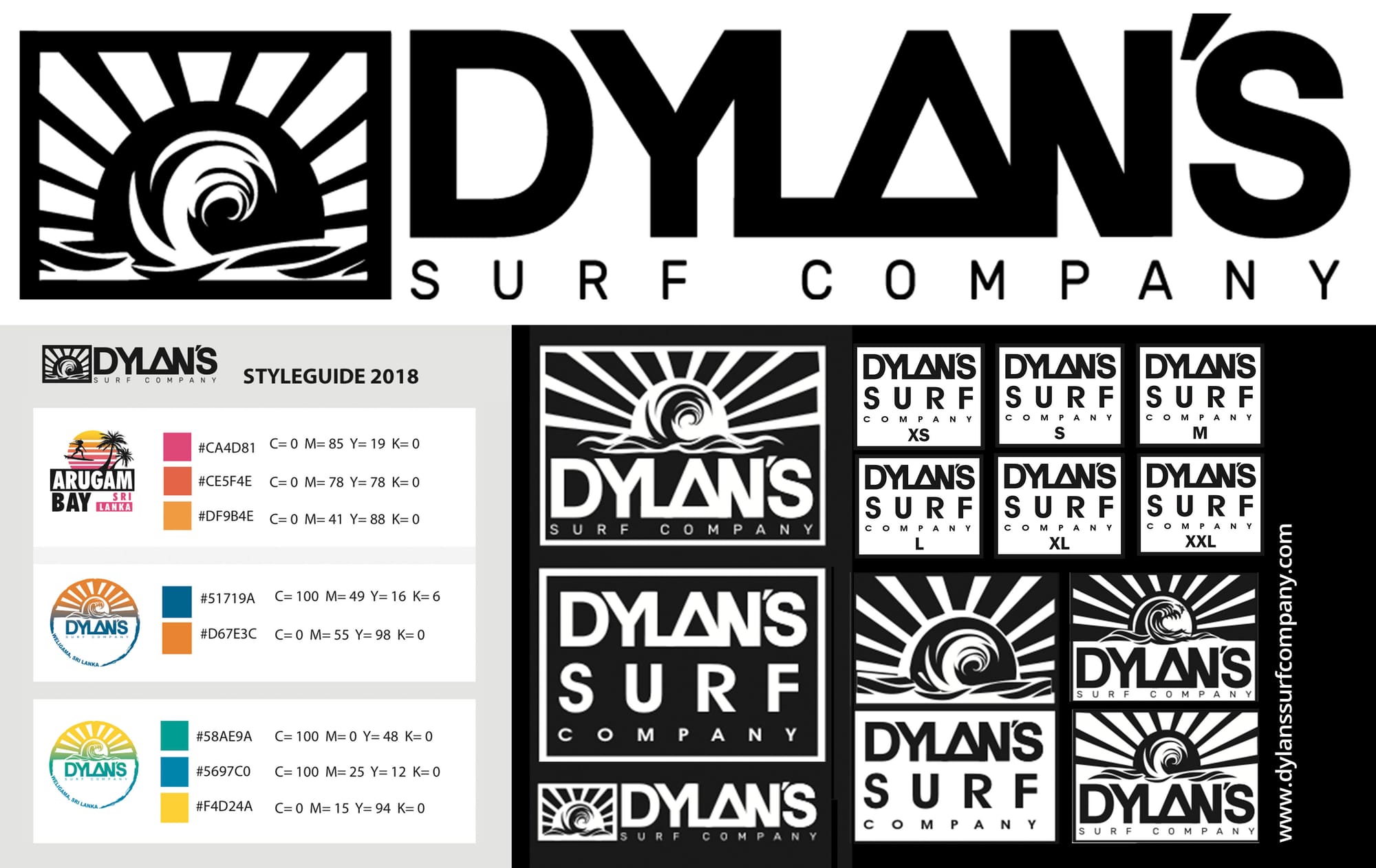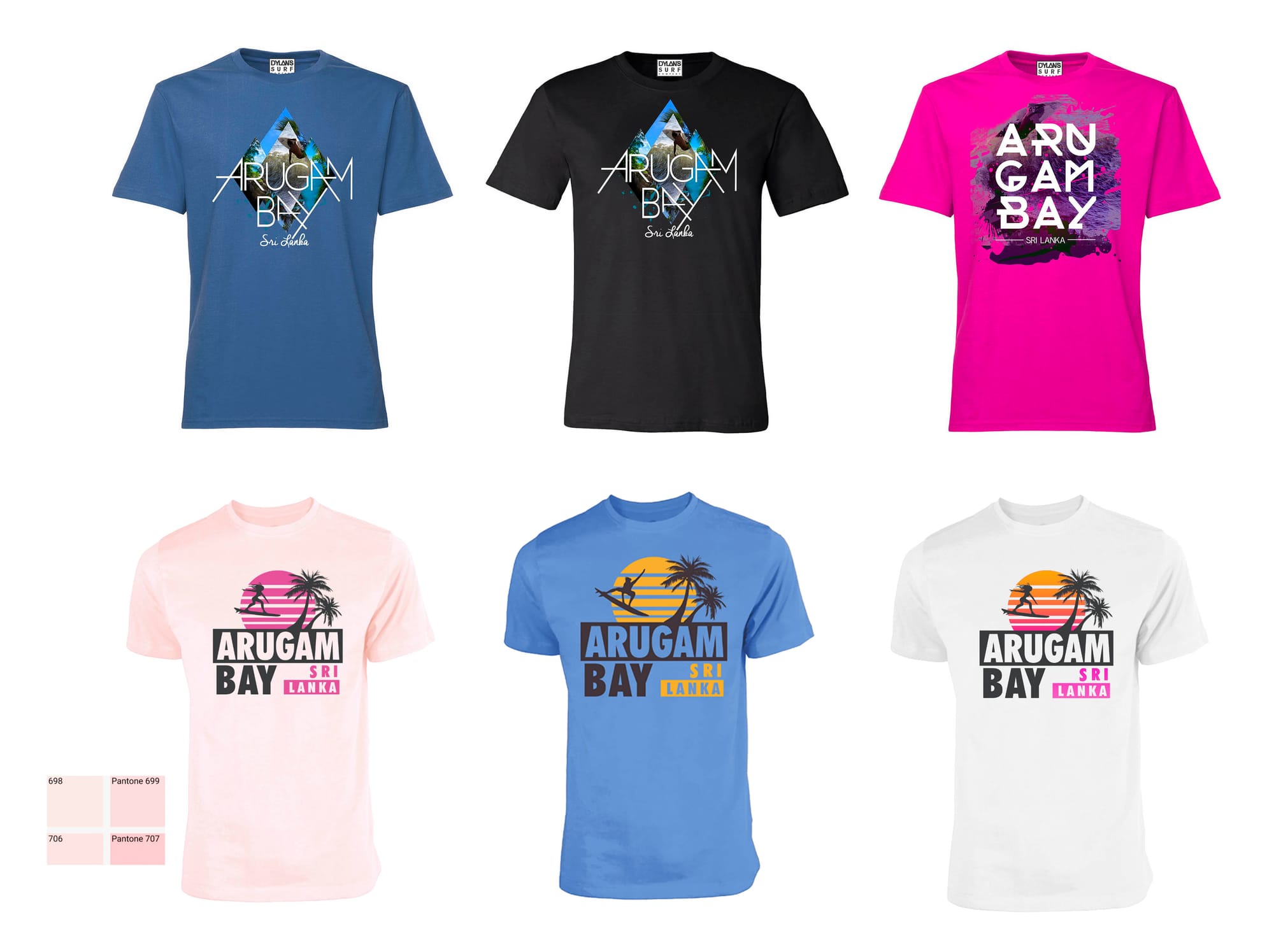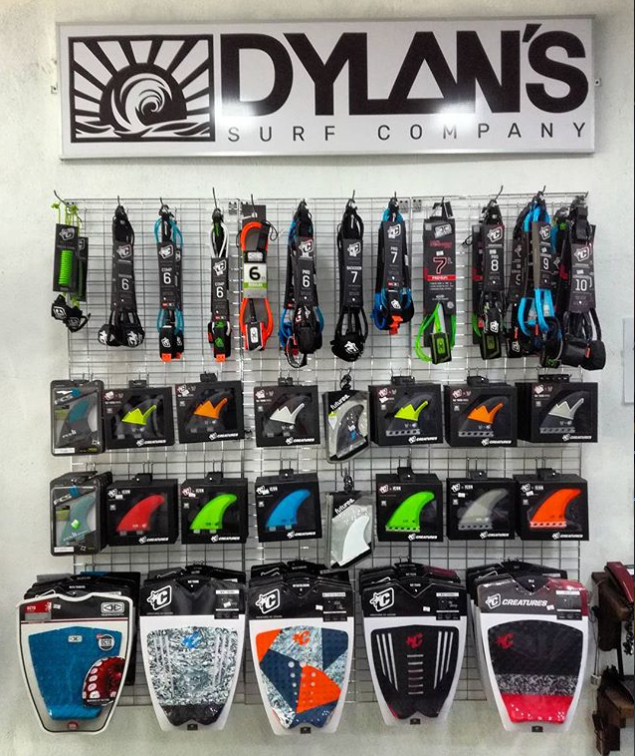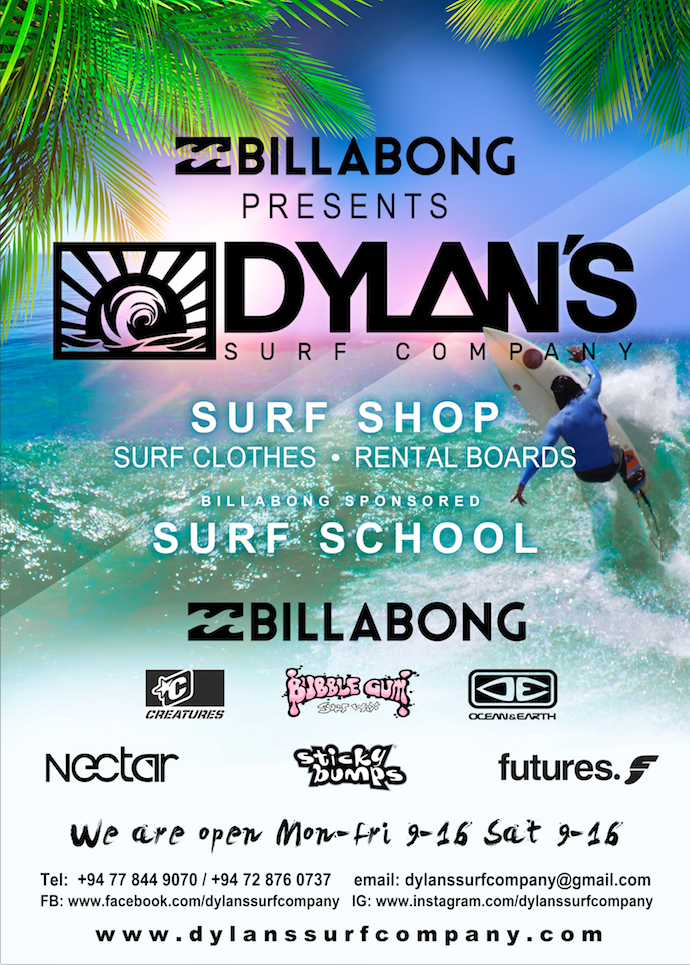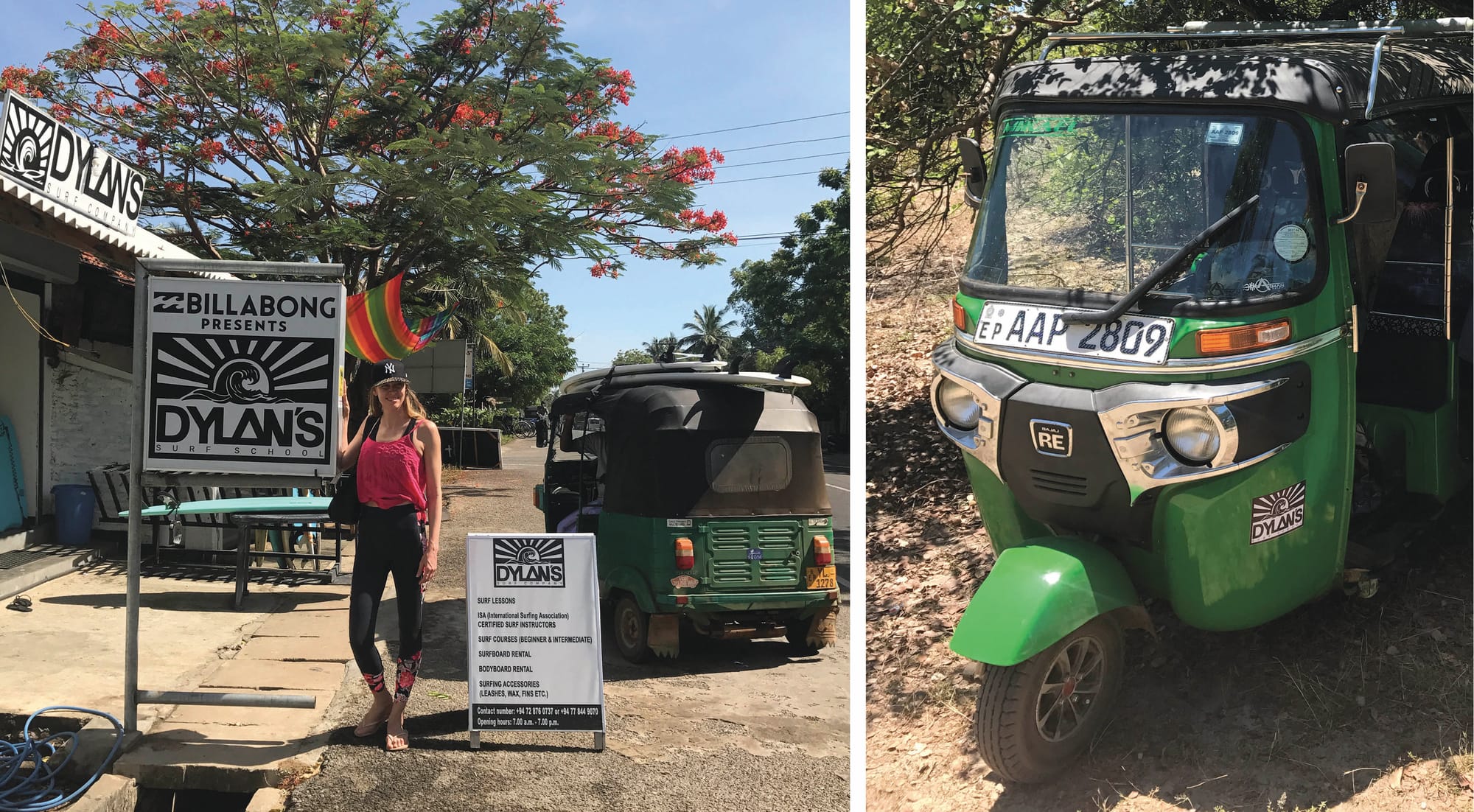 I visited Dylans surf company in 2017. I thought it was really fun to see my logo around on different tut tucs trucks around Arugam Bay.