Software: Adobe Photoshop, Adobe illustrator
Work: Production of marketing material for different venues; Posters, banners, flyers, ads for video screens, vip-cards, artist passes and web/ social media martketing material.
Below was my first poster I made in 2011 and I remember that I was very excited to make a poster for Xzibit as I used to listen to his music when I was a teenager. I was also working at the venues hosting dj's from around the world, and I met a lot of creative and talented people at the venues.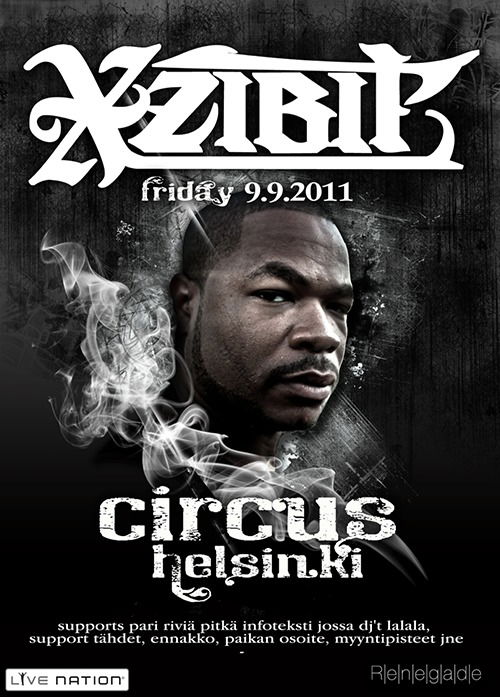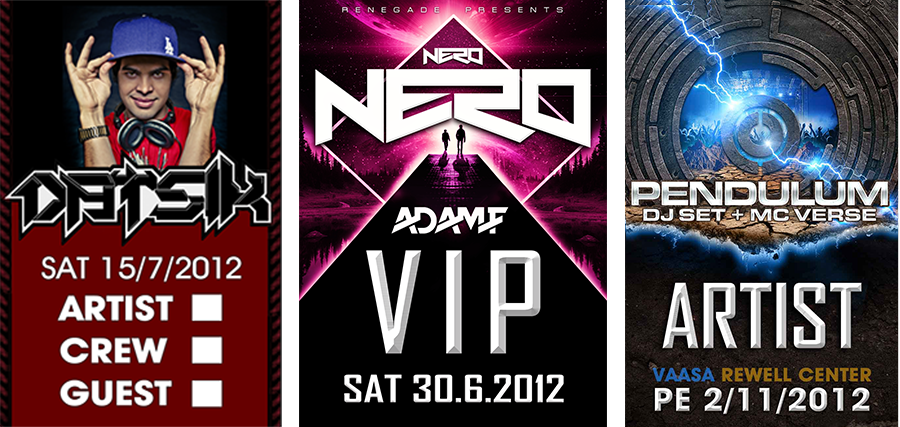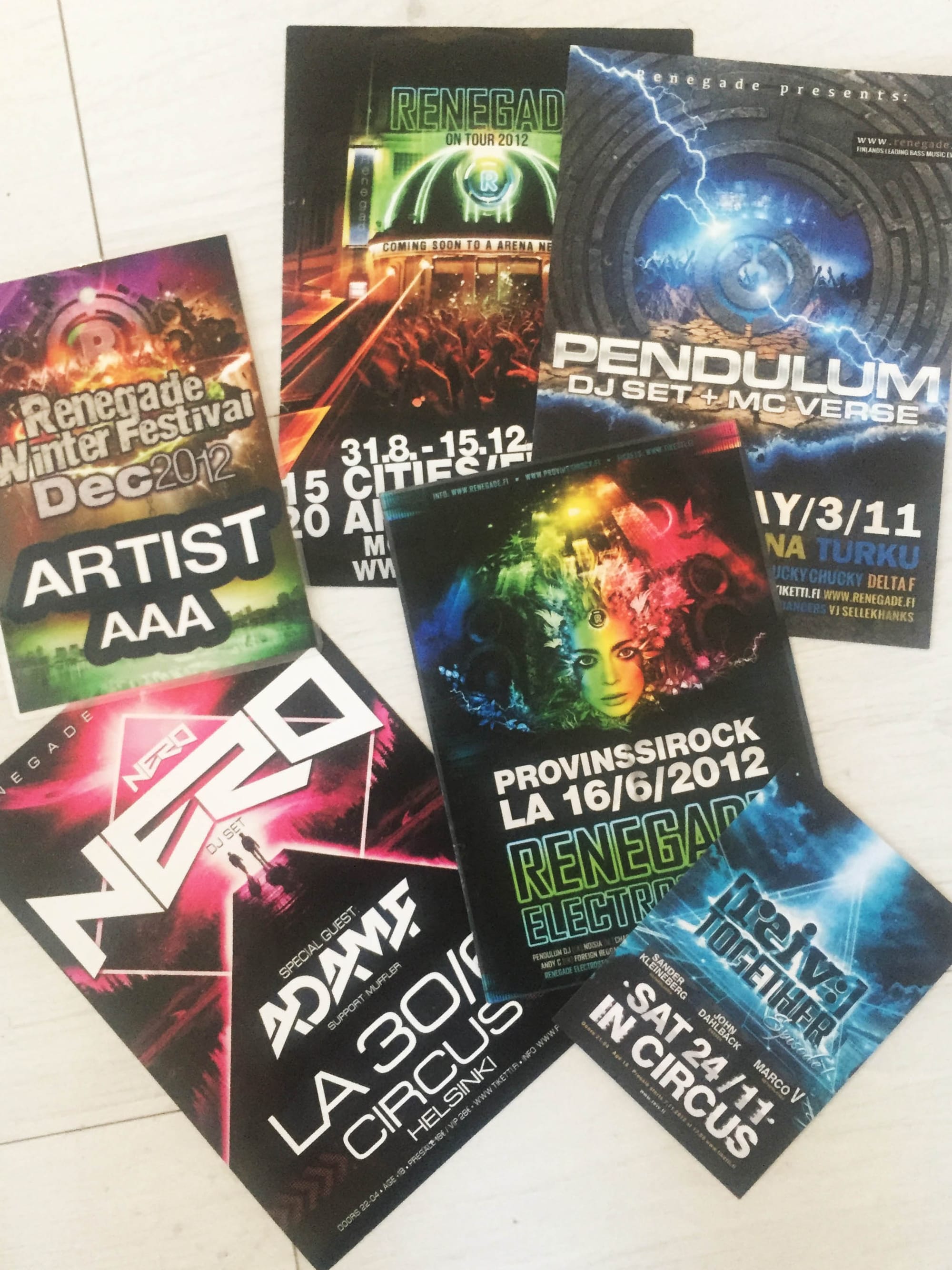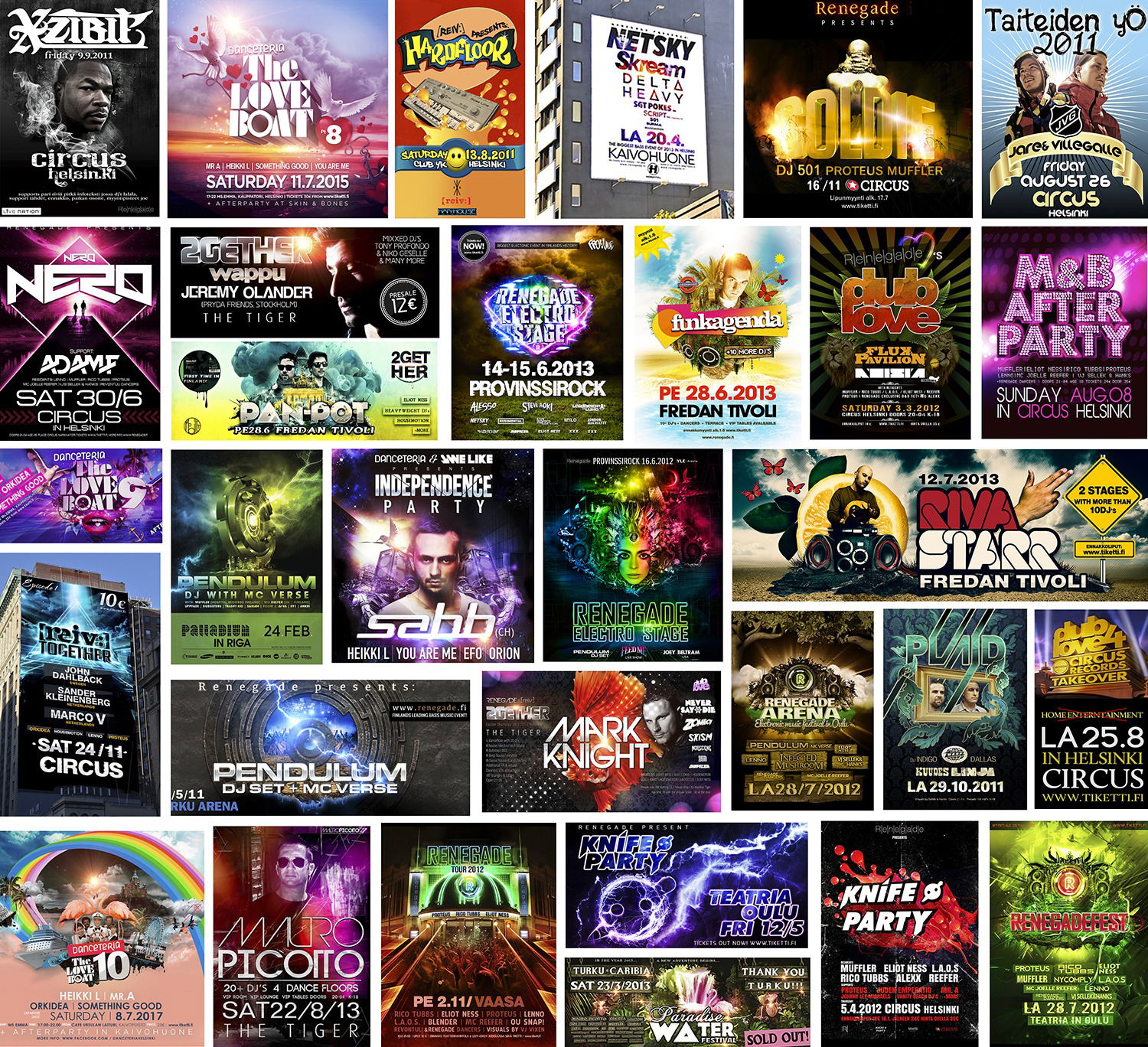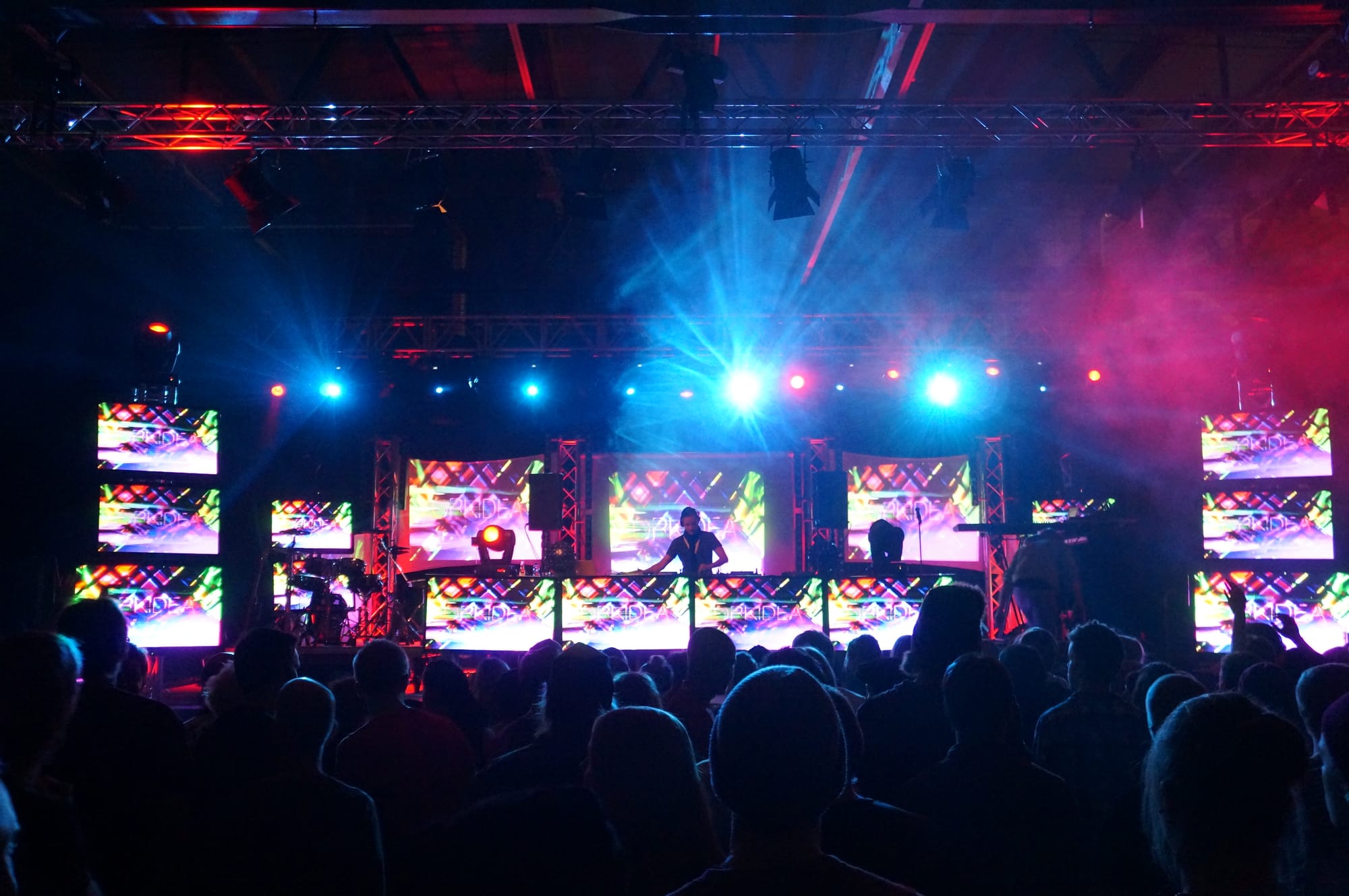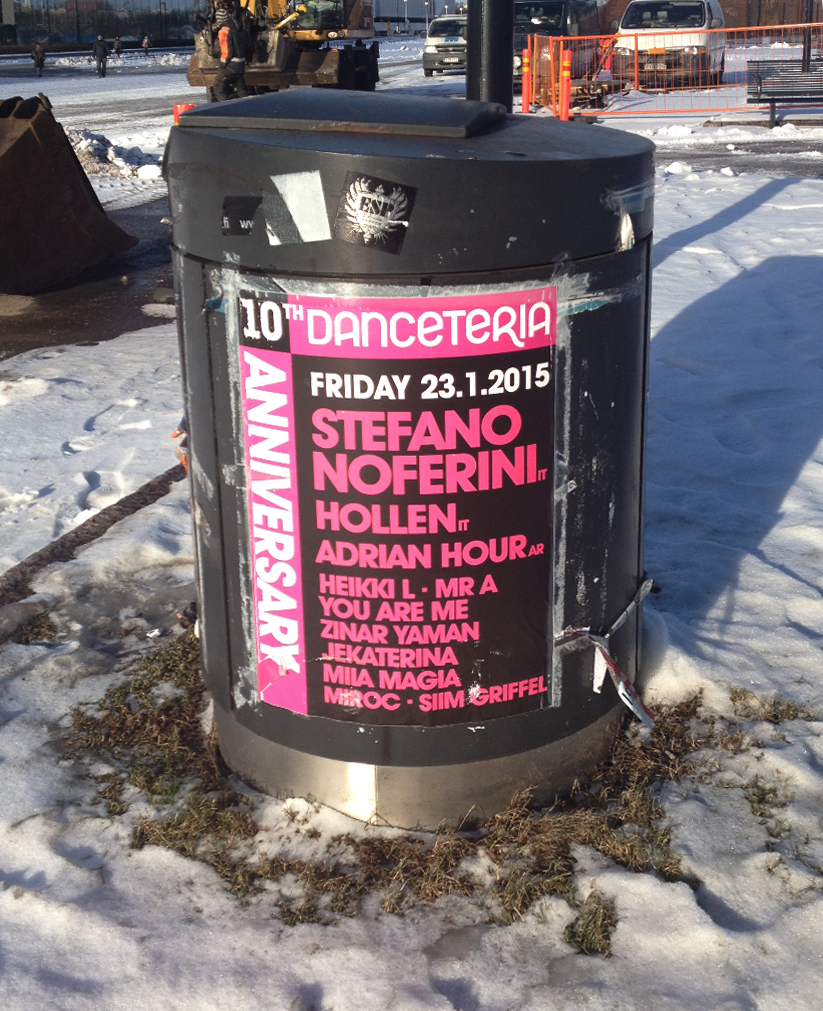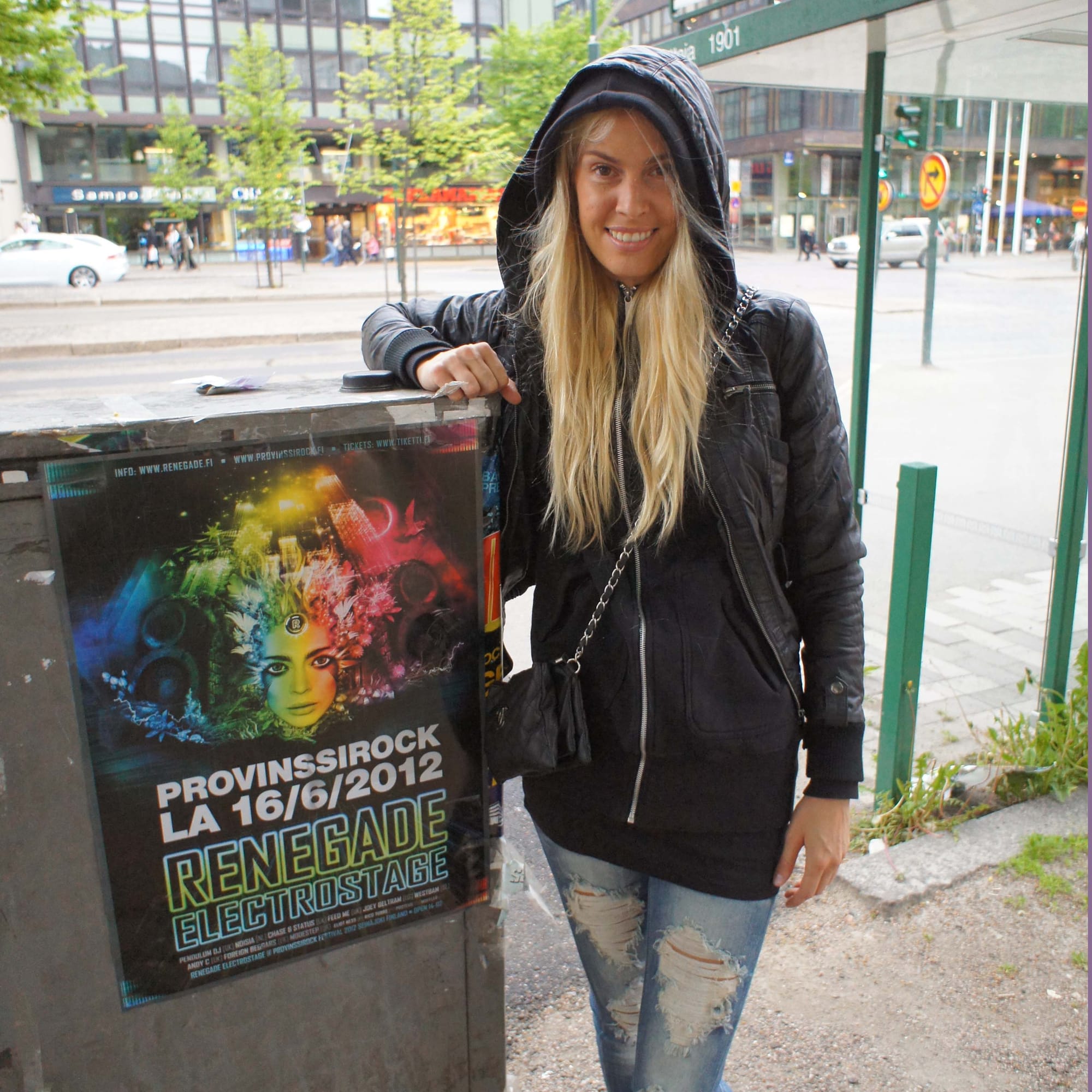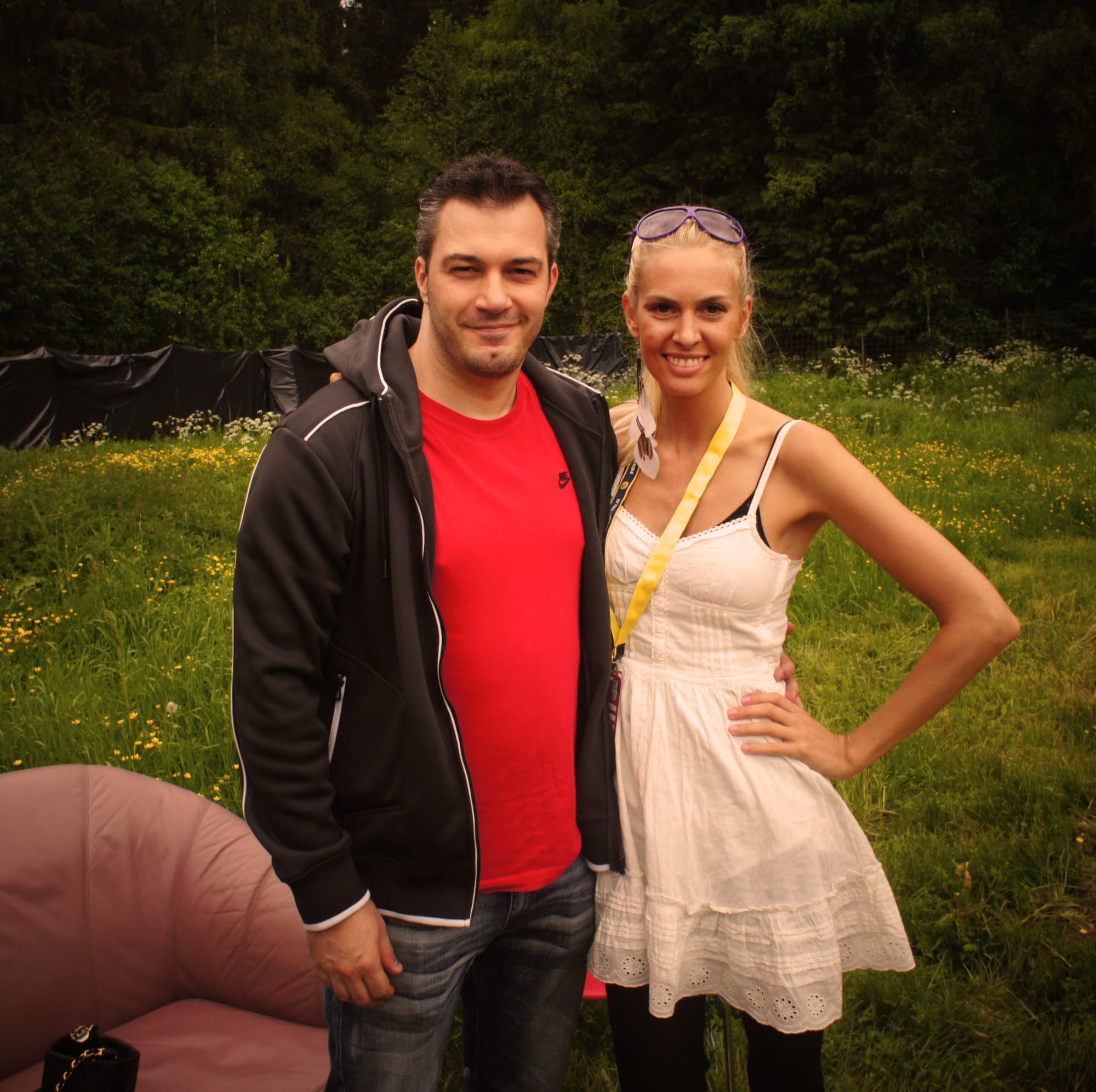 In this pic I'm hosting Joey Beltram in Provinssirock and below to the left is another talented electronic music legend Eric Prydz in Circus Helsinki.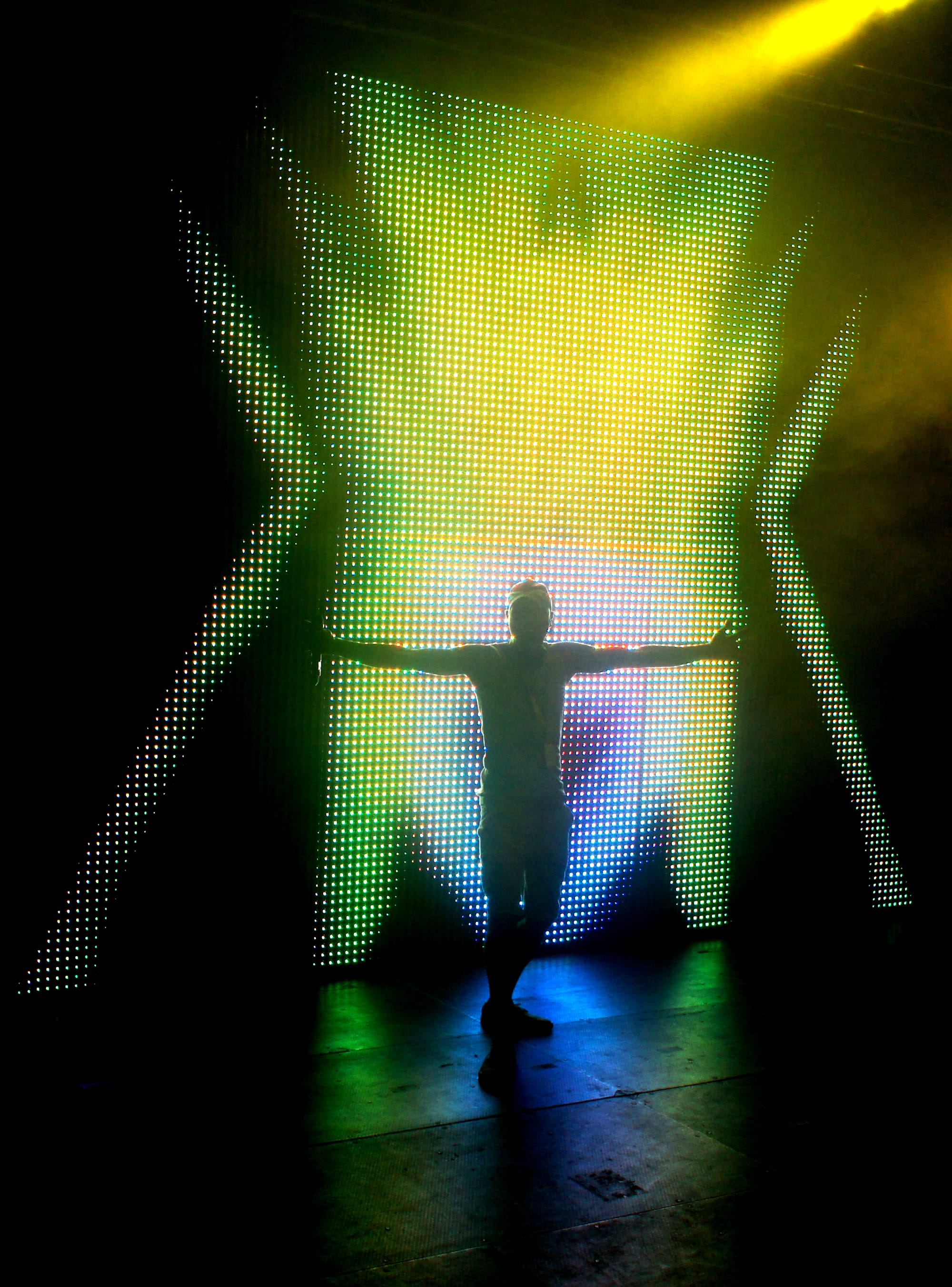 Pic of a great Mc Joel Reefer from a venue in the Circus in Helsinki.
With Justice in Provinssirock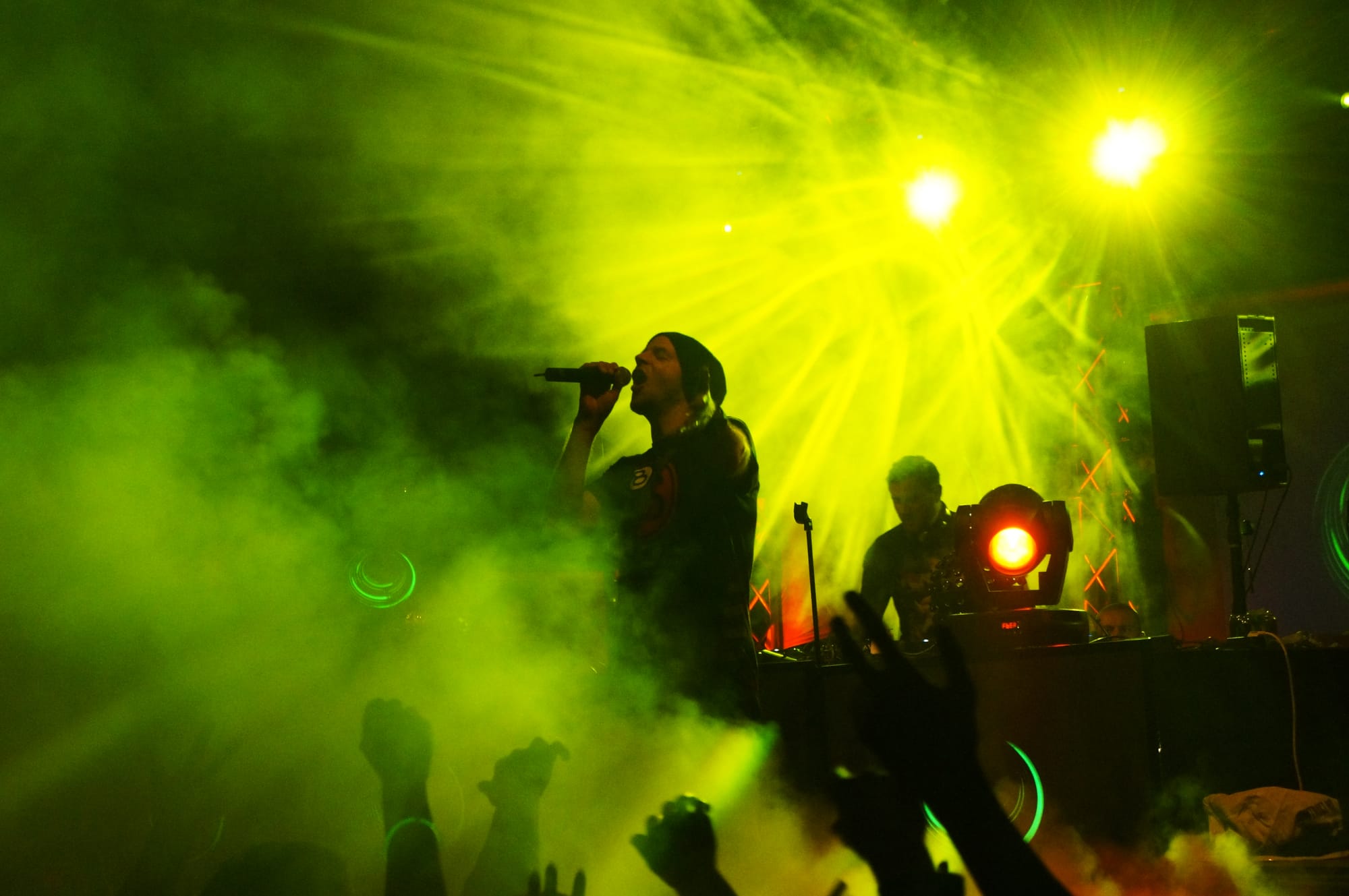 Pendulum performing in Winter festival inTurku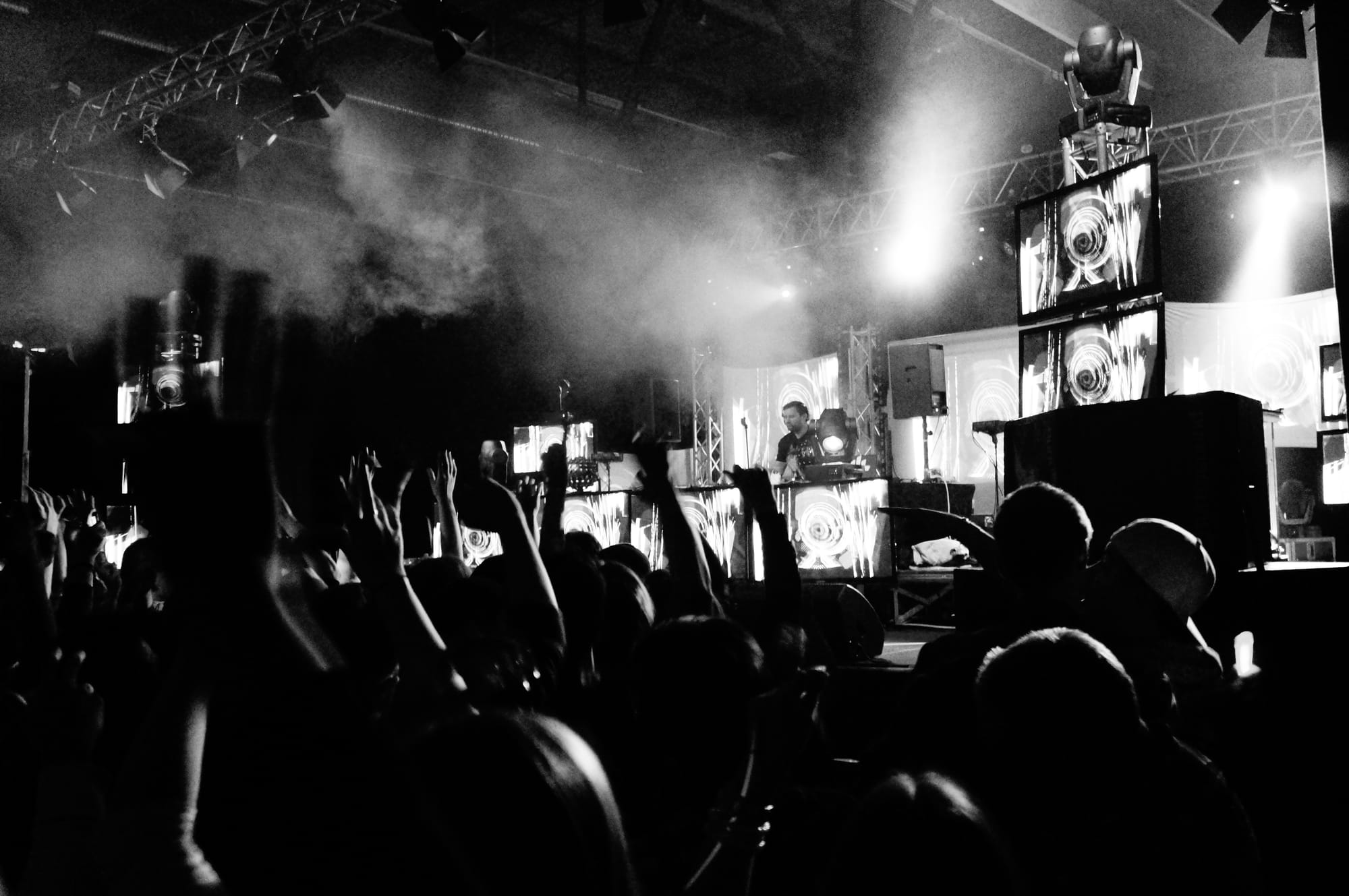 Pendulum dj set performing.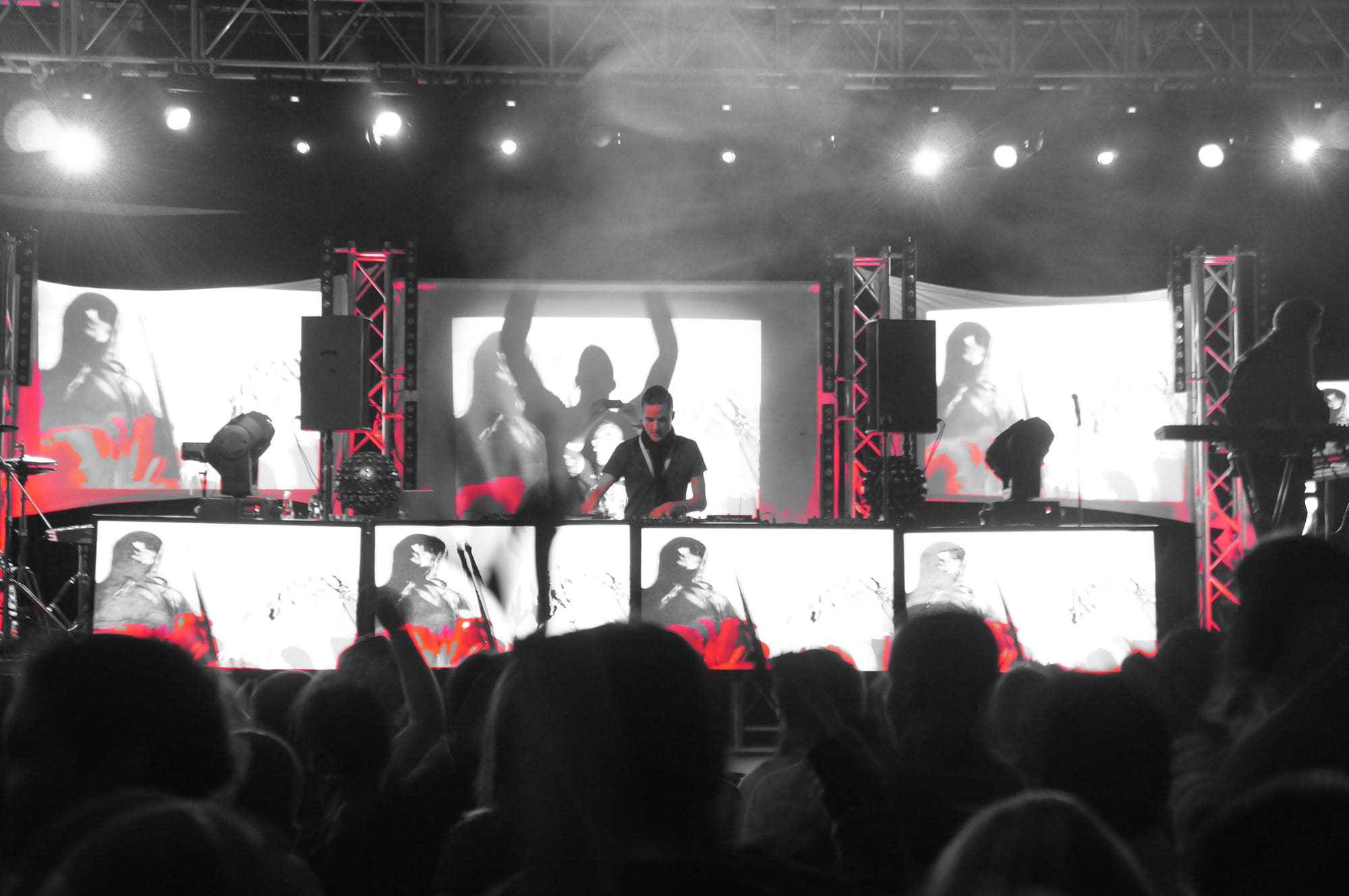 Orikidea performing at Winter festival in Turku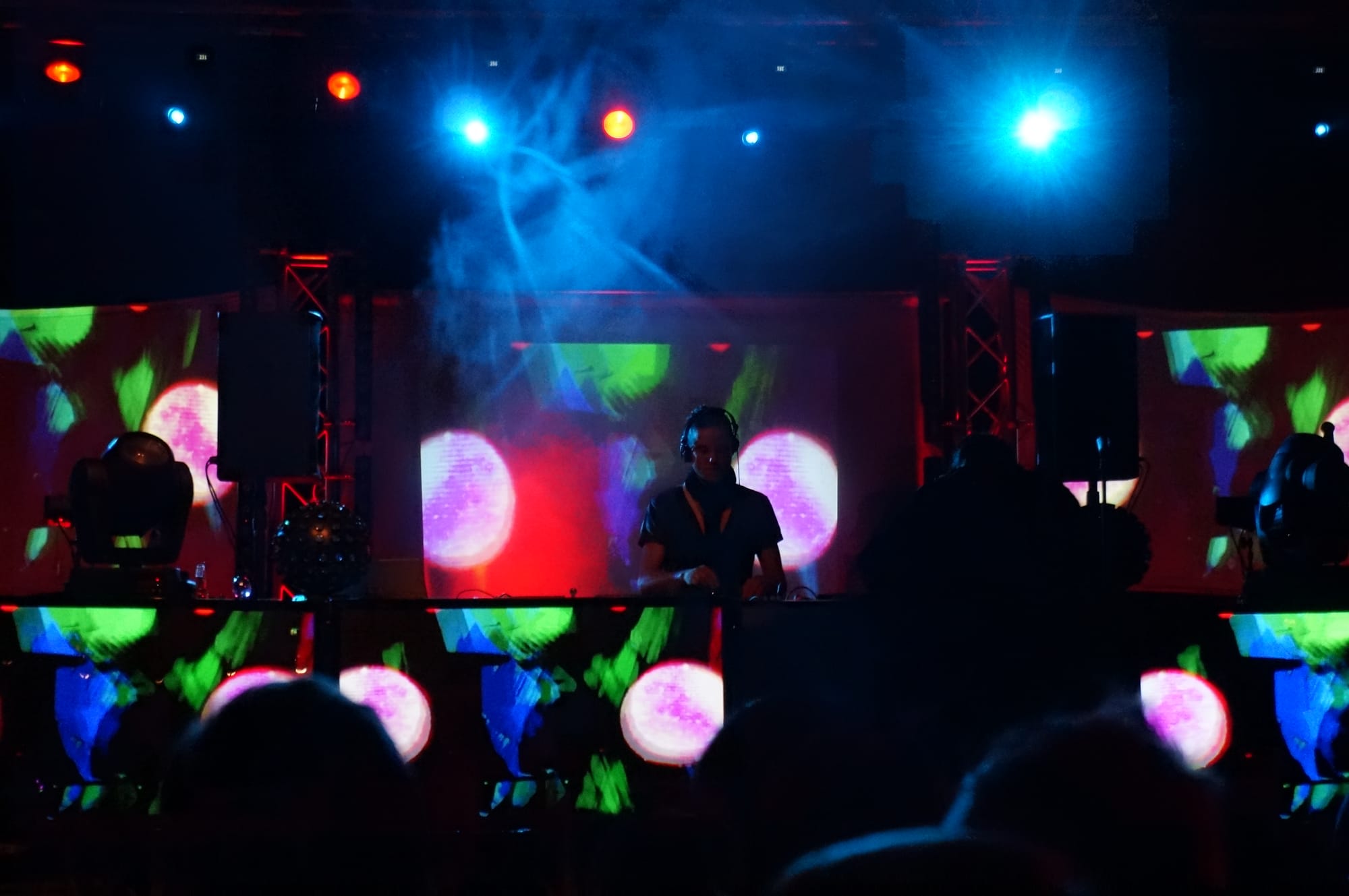 Orikidea performing at Winter festival in Turku