Software: Adobe Photoshop
Work I've worked with event marketing for different clubs in Helsinki and other cities in Finland. Also some in Sweden, Tallin and Riga.
The only guidelines in the work was that that date and header would be as big as possible so that it would be possible to read the information from a car or bus, and mostly I had a promotion image and a logo to work with and a date and list of dj's..I always made an artwork in Photoshop, and after artwork was approved I made banners, flyers, ads for video screens, vip-cards, artist passes with the graphic.
Sometimes I was asked to make a poster at 23:00 at night and the poster was printed at 9:00 the next morning and out on the streets at 10:00 so sometimes I worked in the middle of the night, and work was quite unorganised. But to be part of event production was also a lot of fun and a interesting experience, and it was always fun to see my posters around the streets in the city.
Below was my first poster I made in 2011 and I remember that I was very excited to make a poster for Xzibit as I used to listen to his music when I was a teenager.
After starting making the posters I started a media school and did an internship in a marketing agency Massive Helsinki where I learned more advanced Photoshop skills from Sampo Leino who is an expert in techichal software.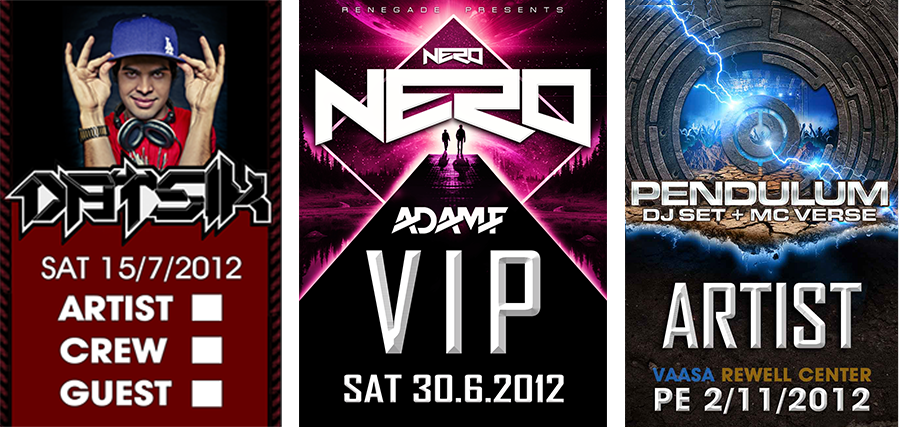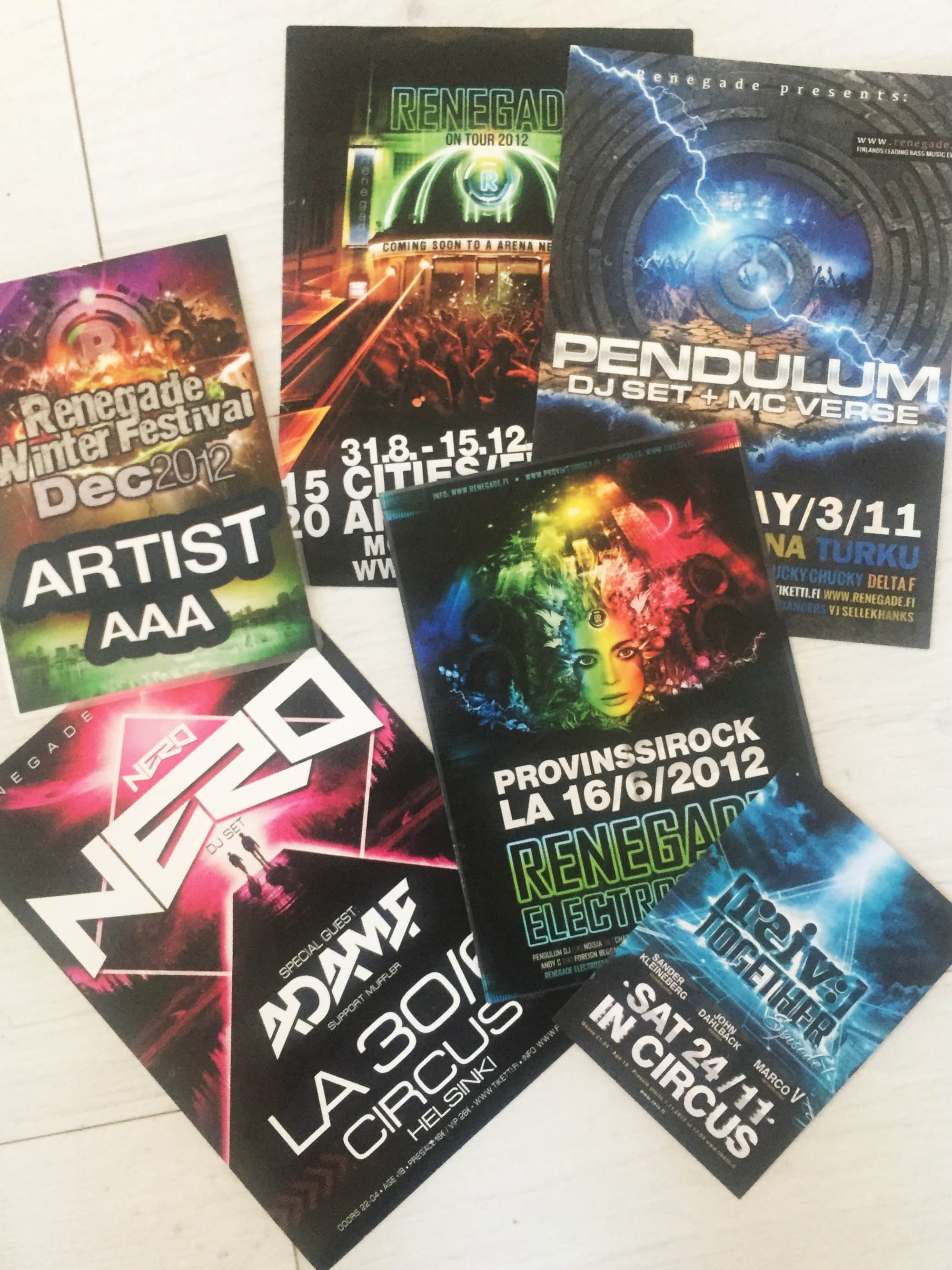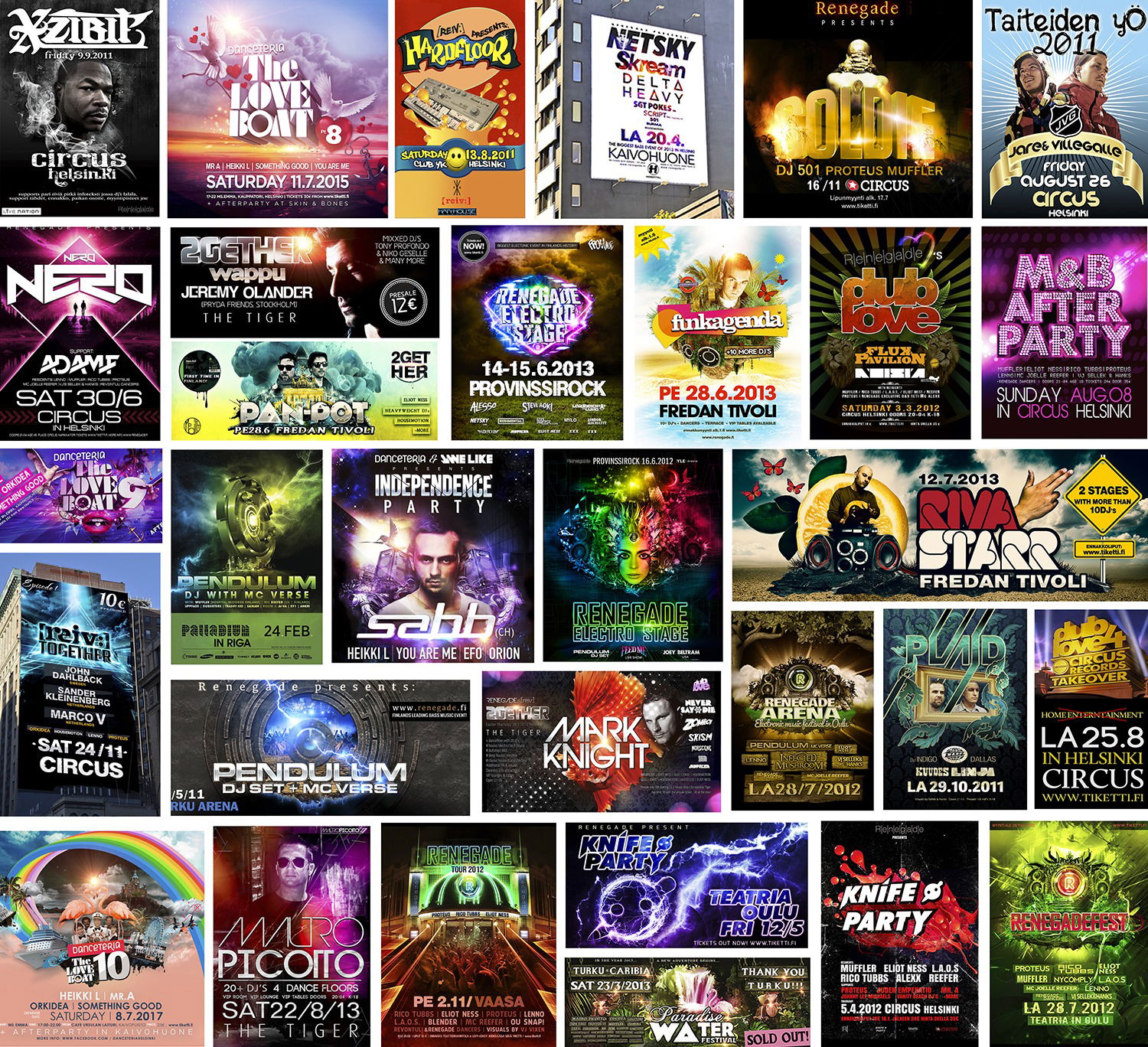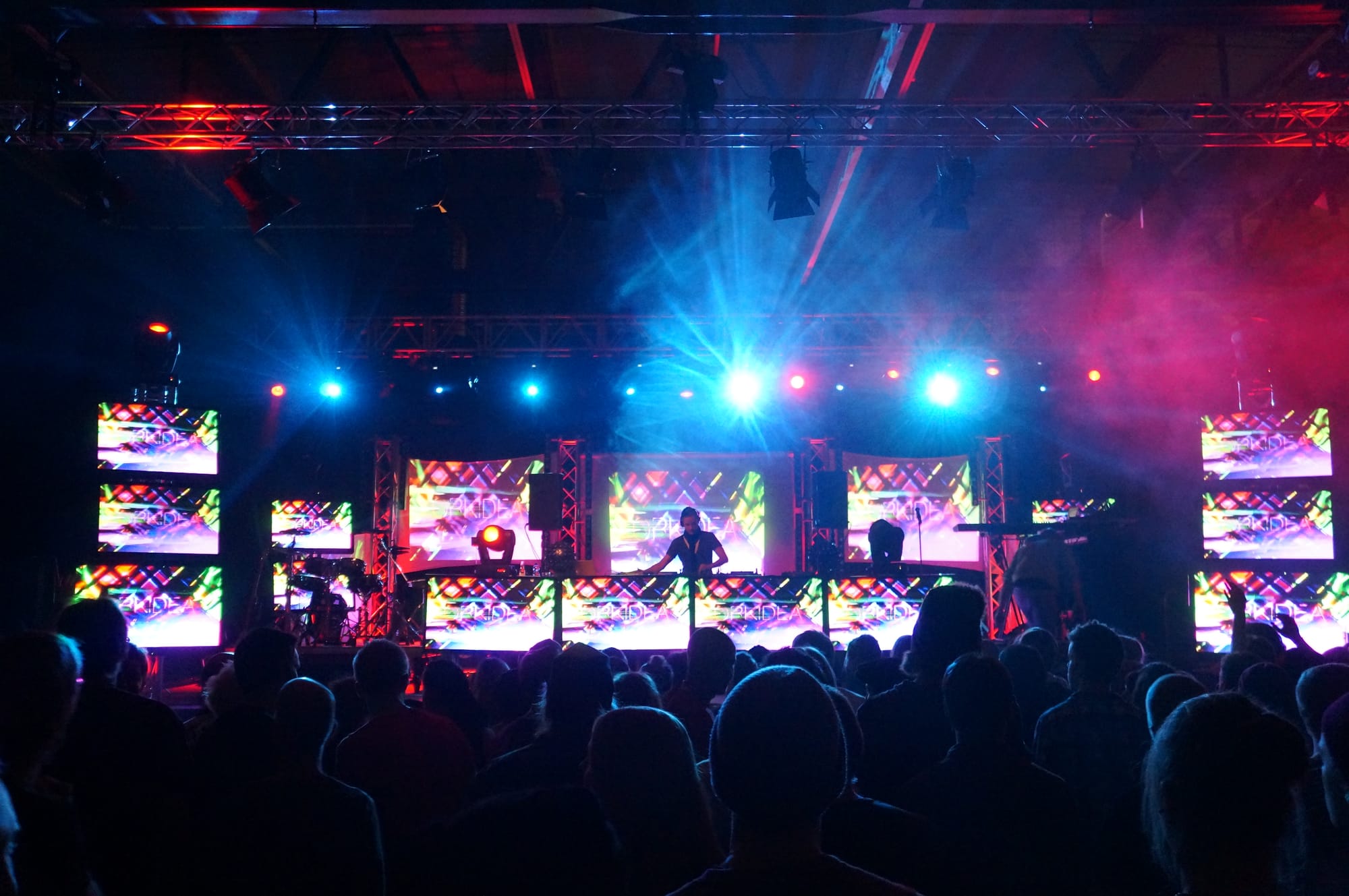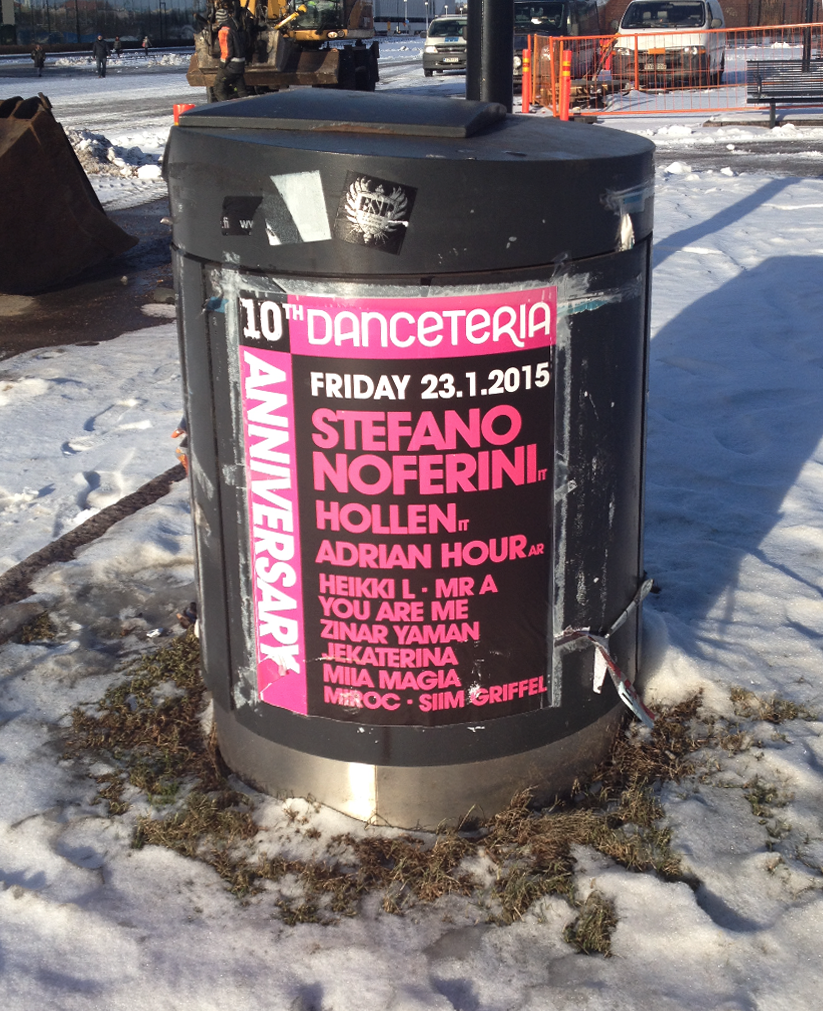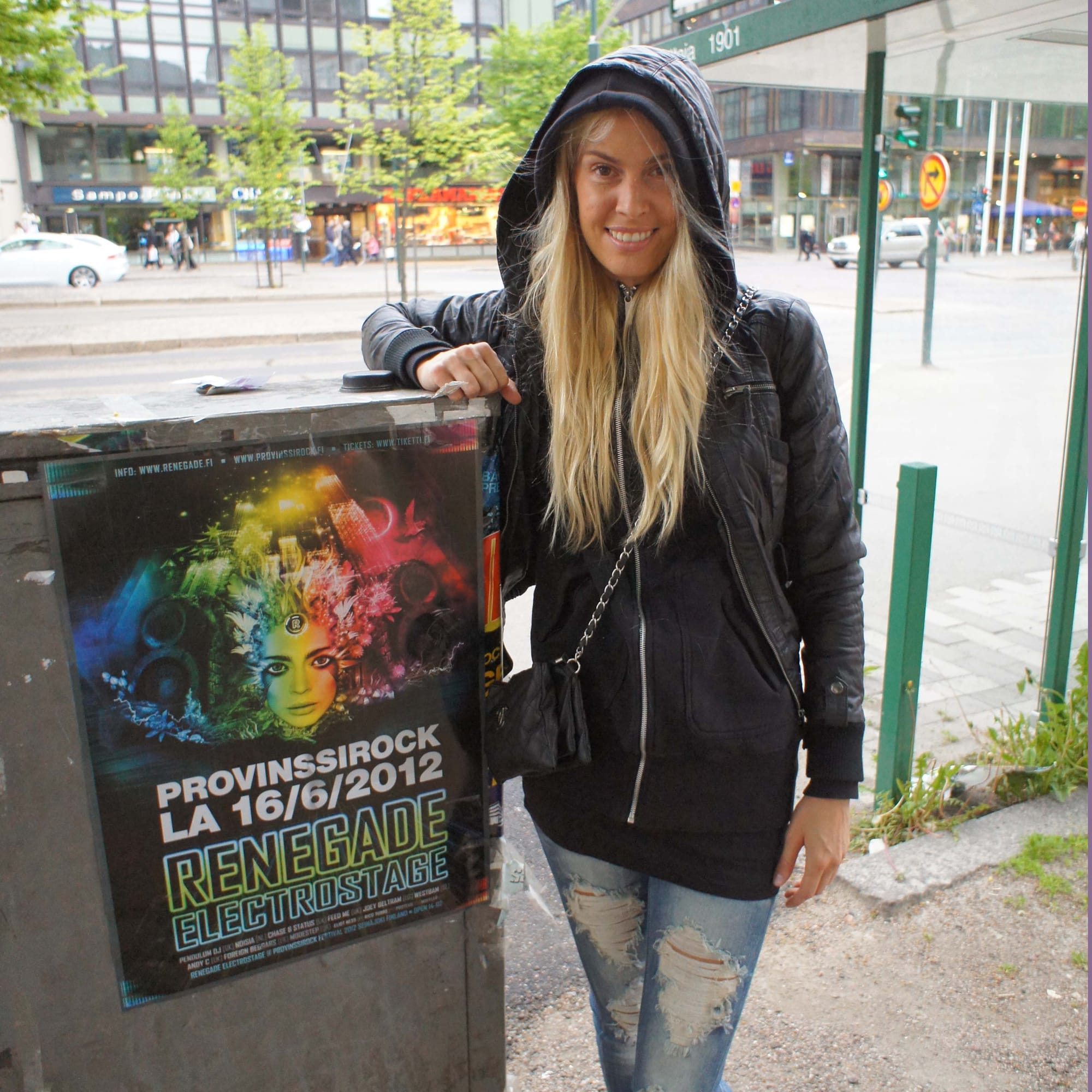 I was also working at the venues hosting dj's from around the world, and I met a lot of creative and talented people at the venues. In this pic I'm hosting Joey Beltram in Provinssirock and below to the left is another talented electronic music legend Eric Prydz in Cirkus Helsinki. I remember he came with the train to the gig from Vasa to Helsinki, and he made a new song on the way that he performed at the venue in Helsinki. To the right is my friend Ben Verse from Pendulum. I hosted Pendulum dj set several events during these years.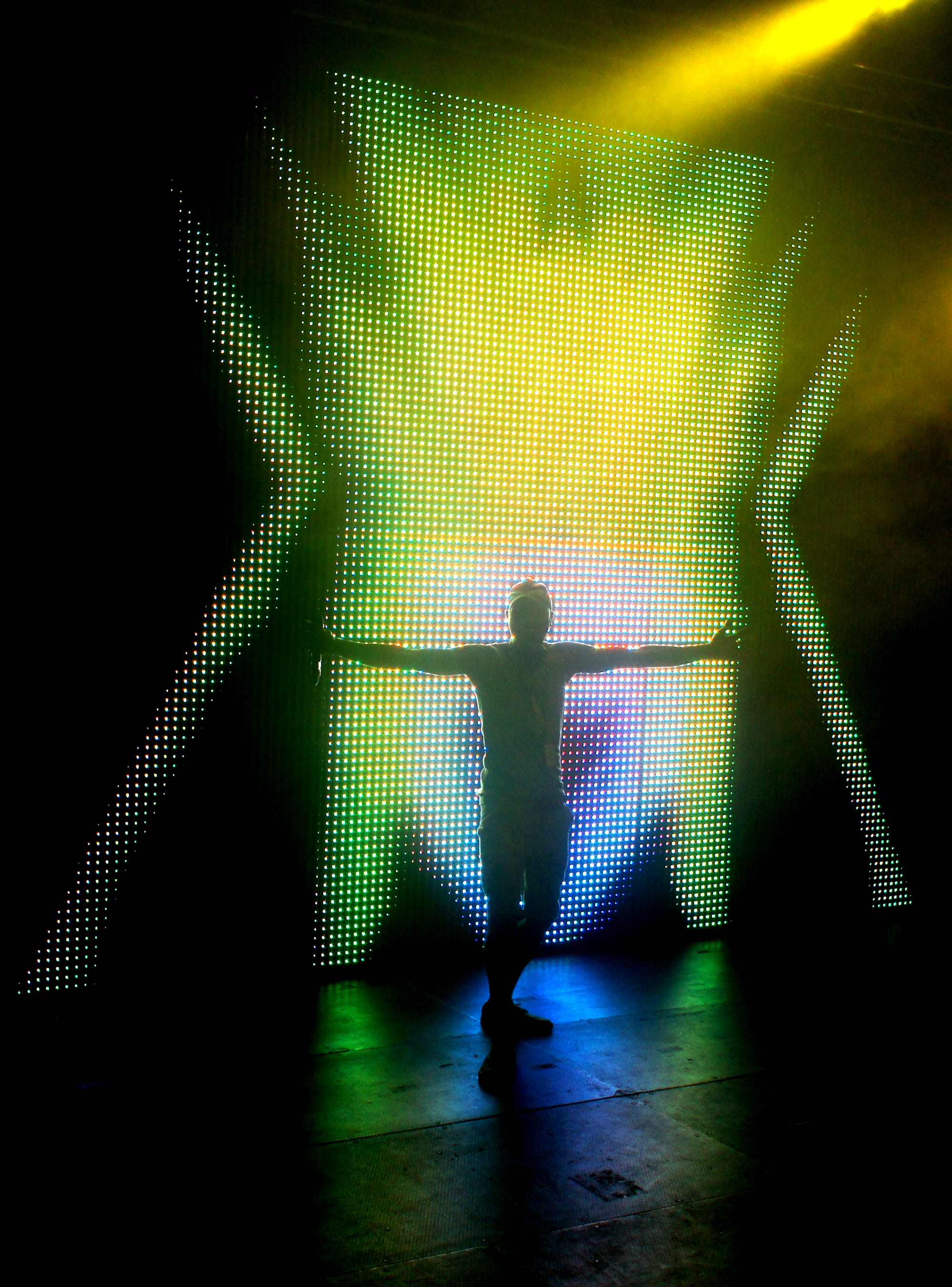 Pic of a great Mc Joel Reefer from a venue in the Circus in Helsinki.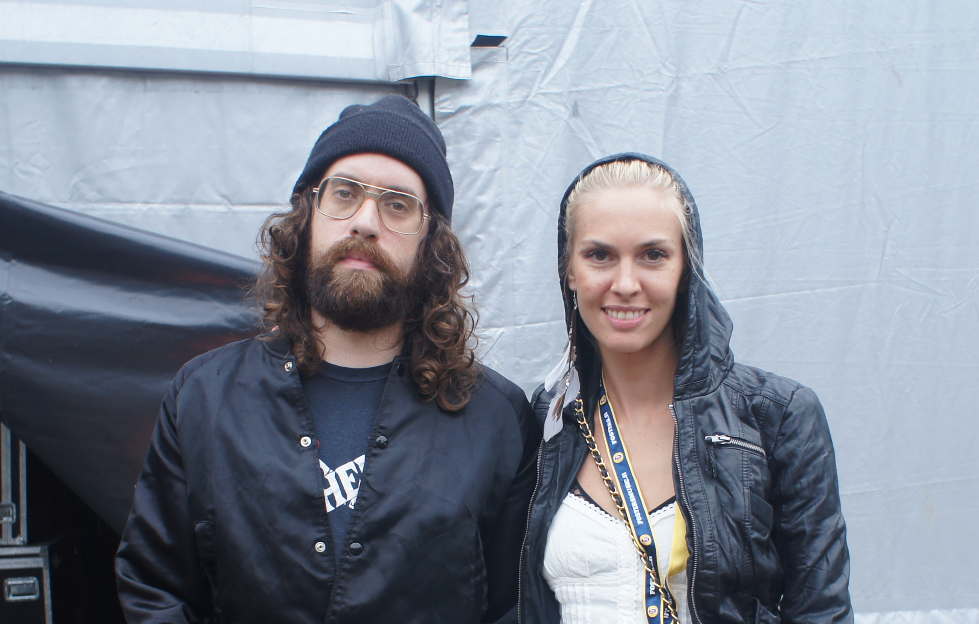 With Justice in Provinssirock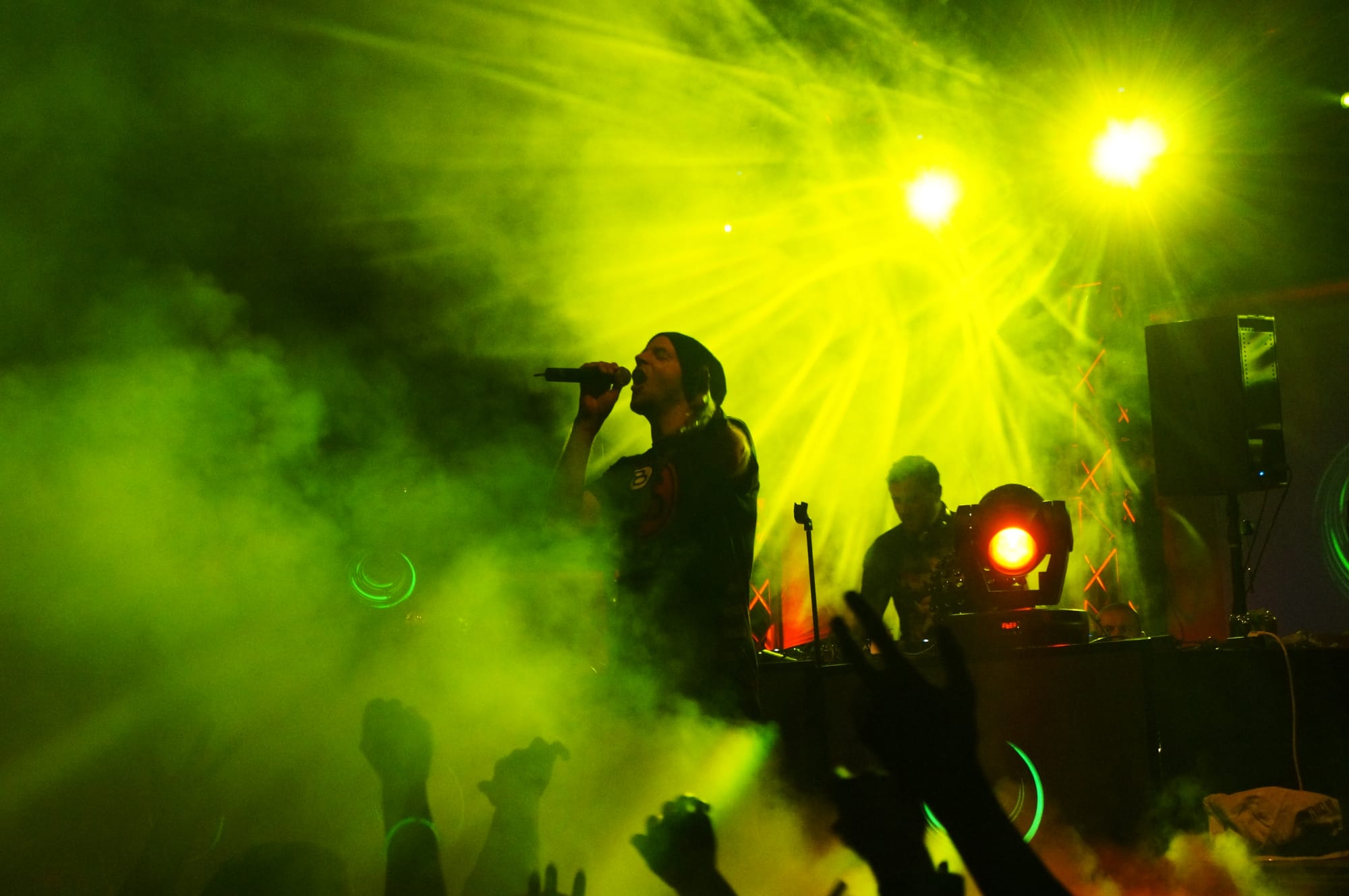 Pendulum performing in Winter festival inTurku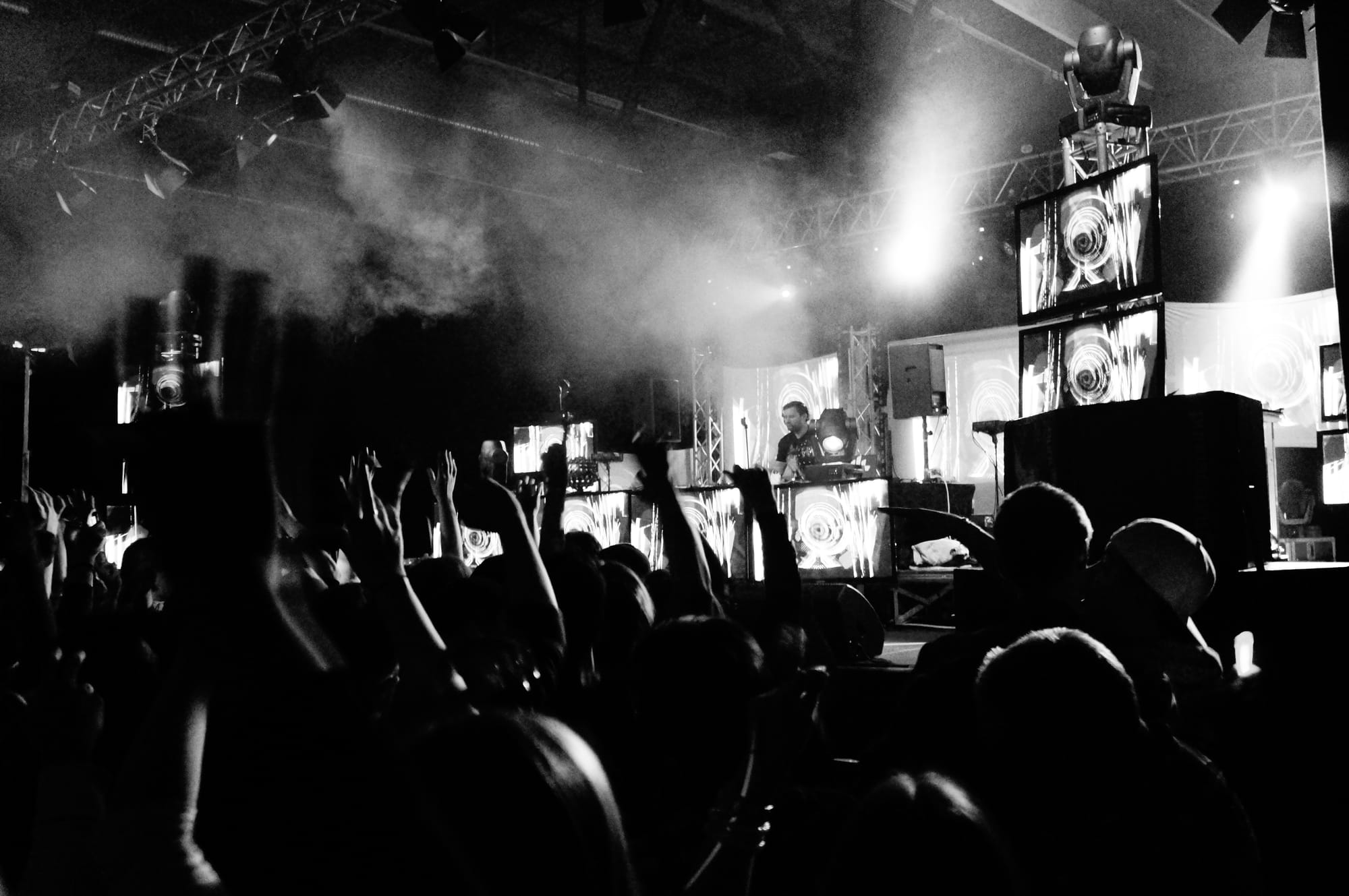 Pendulum dj set performing.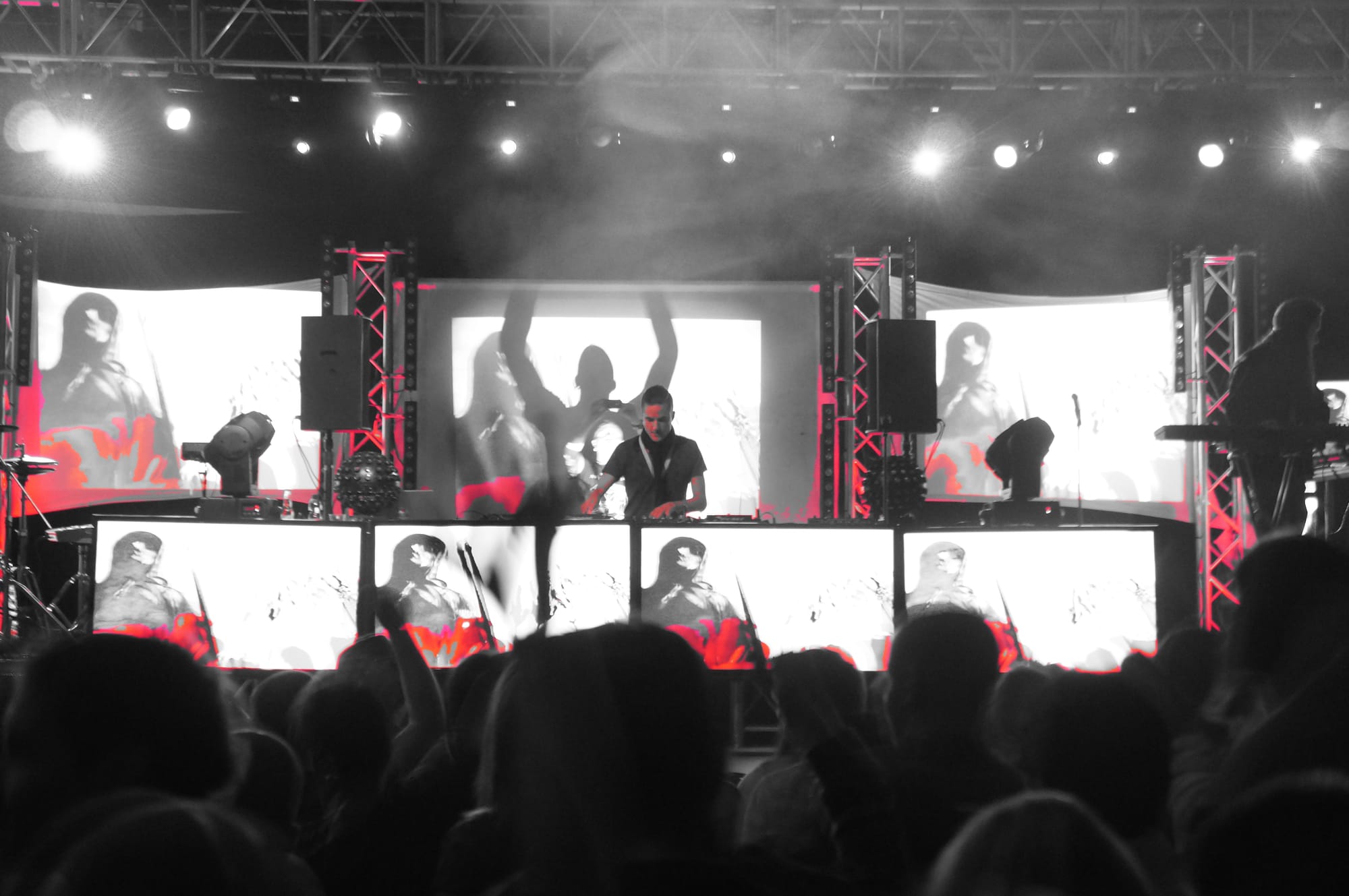 Orikidea performing at Winter festival in Turku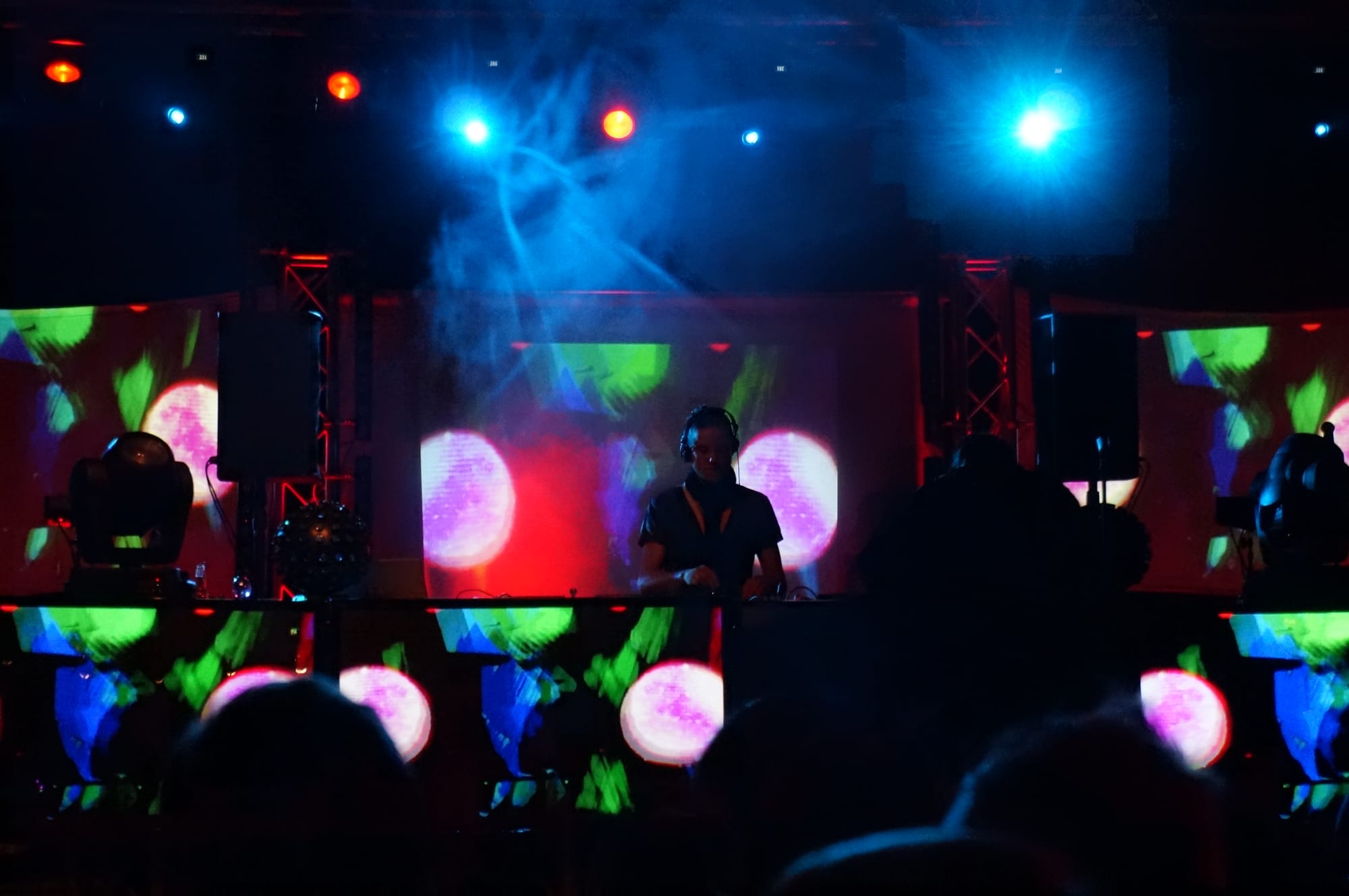 Orikidea performing at Winter festival in Turku